Food and Beverage Consulting Services
Find food and beverage (F&B) consultants to increase the profits of your hotel, restaurant or bar. Our F&B consultants are experts in consulting services such as: concept development, management, marketing, menu engineering, operations, facility design, beverage development and more.
Food & Beverage Consulting Areas of Expertise
All of our food and beverage consultants offering services to the hospitality industry have the following experience and knowledge to offer practical, innovative and actionable solutions in the following areas:
Restaurants
Bars
Hotels
Conference Centers
Casinos
Country Club Owners
& more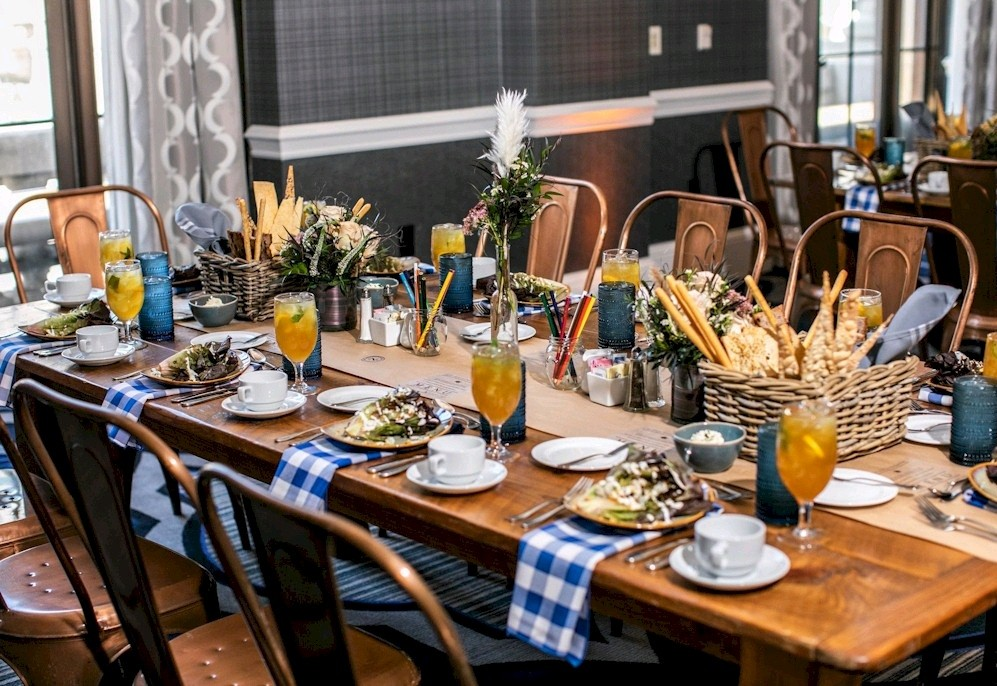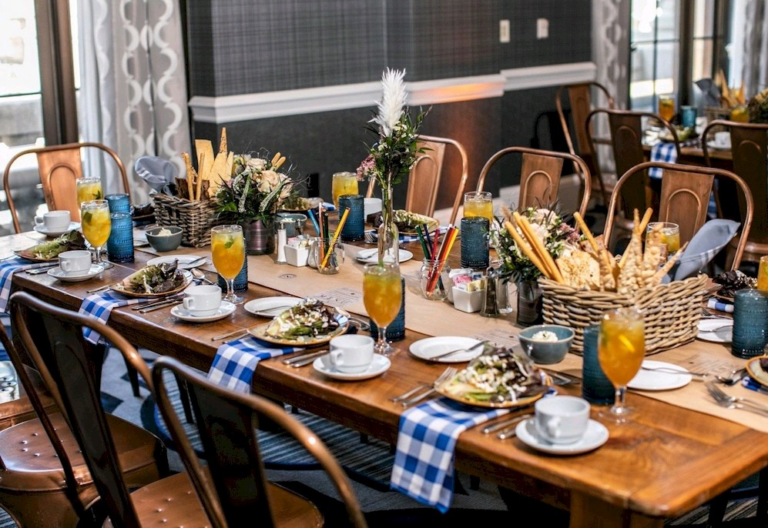 Food & Beverage Consulting for Development & Branding
Restaurant operators are dependent on their suppliers and procurement partners. If you are a provider of products or services for commercial foodservice establishments, our consultants are able to help guid you through product development and branding, determine whether to negotiate with GPO's, or sell direct to restaurants, and train your teams to become trusted partners to your clients.
Looking for Food & Beverage Managerial Oversight?
Our food and beverage restaurant consultants are also fully capable of stepping into management or oversight roles to implement solutions and make necessary adjustments to improve operations and profitability for your F&B business. We can assist in aligning your needs with a specific consultant or team of consultants. Get started with food and beverage consultancy today.
Our Process to Match You With Food & Beverage Consultants is Simple
Follow the steps below and we will match you with a consultant or team of consultants that fit your specific needs
Submit an Inquiry
Submit an inquiry with your needs and obtain a prompt response.
Meet your Perfect Match
Allow us to partner you with a consultant(s) with industry experienced talent.
Our Consultants will guide you
Contract and work directly with that consultant through completion of the project.
Find consulting services for your restaurant, bar or hotel in...
Restaurant Business Consultant
We provide expert consultants for F&B businesses with needs for restaurant concept design. Find a restaurant advisor who can help bring your vision to life. This includes specialists in design, market research and analysis, branding, financial modeling, recipe development and costing, menu creation, job description writing, or a complete review of processing and procedures to bring your project from conception to grand opening. Speak with with one of our consultants to learn about new restaurant concept ideas.
Foodservice Design Consultant
Find a consultant with experience in commercial foodservice design for virtually all types of facilities such as restaurants, clubs, commissaries, entertainment and sports venues, schools, corporations and government facilities. Completed projects have been located throughout North America and abroad on five continents. Get help through the entirety of the project from site selection, finding a quality design layout and equipment specifications, product and services procurement, and throughout the construction and opening process.
Restaurant Menu Consultant
Menu pricing is difficult. Price too high, and you'll lose customers. Price too low, and you won't make sufficient profits to support your F&B business. Whether you are a new or existing restaurant, allow our consultants to dive into the dynamics between menu engineering, menu-mix analysis, cost analysis, suppliers and procurement, and recipes at your facility to achieve the best results. Our culinary and restaurant consulting experts come with decades of hands-on experience and can assist with providing the right pricing and design to maximize your profits and guest experience.
Restaurant Operations Consulting
Our professional restaurant consultants are able to analyze and offer recommendations to enhance operational performance. They offer services from quick service restaurants to fine dining establishments, bars and nightclubs, clubs and commercial operations. Find help with hiring and training procedures, corporate culture, financial review, purveyor and procurement evaluations, restaurant efficiency and more from our operations consultants. Each restaurant and market is unique, so allow us to match one of our experts to your specific needs.
Food & Beverage Management Consulting
Experienced in ownership and management, Cayuga's hotel food and beverage management consultants can spot opportunities for your hotel, bar or restaurant with simple training techniques, more intense operational restructuring, and general management processes that can bring real results to guest satisfaction and bottom line profits. Working with shareholders and management, our consultants will help to achieve your vision for the future by developing multi-year strategic plans to ensure long-term success. Get assistance with your F&B management today.
Is your beverage outlet attracting customers, or turning them away? Is it turning a profit, or might loss prevention, menu and product offerings and pricing strategies improve your bottom line? Find a beverage consultant that can help your bar, nightclub or restaurant develop offerings that are priced strategically and provide a refreshing and memorable experience for your guests. Available services range from bartender training, quality control and financial analysis to bar manual development and signature drink creation. Speak with our bar consultants or beverage consultants to learn how to make your bar more profitable.
Cayuga consultants help to identify and assess opportunities within existing operations and analyze competitive environments to bring your operation greater success. Providing an assessment of guest perceptions, brand standards, health and safety, and discovering opportunities to build new revenue streams are a few of the benefits of engaging a Cayuga consultant.
Our advisors will also evaluate and recommend technology solutions and guide marketing and sales efforts. Let one of our consultants give you SWOT analysis help and analyze your strengths, weaknesses, opportunities and threats.
Food & Beverage Marketing Consulting
Marketing your food and beverage business today is more important than ever. Our consultants are experts in helping hotel event and meeting space, bars and restaurants getting noticed in a competitive market. Our F&B marketing advisors can align with sales and marketing teams for greatest impact. Get help with everything from branding, website development and digital marketing to social media to PR. Cayuga marketing consultants study the latest food and beverage industry trends. Get new food and beverage marketing ideas now.
Private and Country Club Consulting
Find a country club consultant who can help your establishment increase profits. Our advisors are experts in bringing growth by using modern methods used in private clubs addressing the increase of productivity, lowering costs, employee development, and much more. We can also analyze recreation concessions and member events management.
Food and Beverage Supply Chain Consultant
When confronted with the challenges of food / hospitality products purchasing, small and mid-size organizations ("S&MS"), like resorts, hotels, restaurants and hospitality groups are handling the situation with mixed results which cost them dearly on their bottom line.
Food/drink supply chain consulting services can help your business to implement new practices, negotiate better deals and generate savings and costs reduction, building long term relations with their suppliers – partners, while operating under a unique pay-for-performance model.
Hotel Food & Beverage Consulting
Regarding thinking broadly about food and beverage, hoteliers can either supervise and operate their hotel F&B programs internally or work with a partner who will manage the culinary branding. Recently, hotel executives are beginning to favor the latter option.
Things to consider for a thriving partnership
Contract Solutions
Marketing Solutions
Fixing Breakfast
In-Room Dining
When engaging in a partnership where both individuals reside in the same building, barriers need to be broken down. Joint ventures are formed because of a perception of mutual value. For this, brand equity has to be an added component to the agreement while effort must be exerted to push forward and not quibble over whose responsibility it is to clean the garbage room or who is to blame for a flood.