Events and Meetings Are Back But They Better Be Better
In person, live events and meetings are coming back fast but they better be better! By better I mean more engaging, creative, more interactive, experiental and more rewarding.
Hotels need to be prepared to provide facilities and services that deliver transformative experiences which are customized and personalized.
There is a huge pent-up demand to meet in person and expectations are much higher. Attending a live event must be worth it on every level and provide a valuable and memorable experience.
Hotels need to honestly assess their current event, banquet, and meeting offerings and make more the necessary changes to meet and exceed the expectations of event attendees.
Basics and Quality Come First
Before the creativity and the wow factor are added to any event there must be a comprehensive focus on the basics and quality. There is no substitute for quality and without mastering the basics all the creativity in the world is wasted. Execute the simplest things flawlessly and be relentless when it comes to the basics. A few examples are hot foods hot, cold foods cold, a comfortable, clean, safe environment, and a professional, well trained service staff. In the post pandemic environment there is still some uncertainty that attendees have, so executing on the basics of safety and cleanliness are particularly critical.
How often do we think an event is going to be fabulous only to be disappointed when many of the simple basics have not been achieved? You cannot get a cocktail, there are long lines at the food stations, even worse the food is not replenished, uncomfortable room temperatures and ineffective sound systems. These are just some of the key fundamentals that will kill an event regardless of how beautiful the decor was or how creative the set-up was.
My advice is to create a list of your own key basics. I would suggest at least fifty, I promise it will not be difficult to do. I have maintained my own list my entire career and it always has been a great tool in building the foundation for successful events. There are so many basics to master and never underestimate their importance.
Unique and Creative Spaces
With so many non-hotel venues coming on the scene it is crucially important hotels stay competitive by creating new unique spaces or by redesigning and updating their current event spaces. Event planners and clients want both the perfect location and the perfect event space that will drive attendance and successfully achieve the goals/ purpose of the event or meeting, Let us think of hotel event spaces as venues and not hotel function rooms. The venue selection creates the overall image of the event and is the starting point of crafting a successful and engaging experience.
Many hotels have dated banquet rooms and the best option here is to convert them to a more neutral style that can be adapted, personalized and customized. Many new hotel designs are including social engagement environments in the lobby areas and restaurants/bars that feature indoor/outdoor combinations. These are fantastic locations for events since they offer creative designs, furniture, and distinctive features. A pet peeve of mine is when restaurants and bars are referred to as outlets! I am not sure what an outlet is, but I am sure no one prefers to have an event in an outlet. Thus, I prefer not to call them outlets!
A successful option for hotels with a large amount of traditional space is to utilize these spaces for the meeting set-ups and then incorporate nontraditional unique spaces for breaks, meals, receptions, and exhibits. This allows attendees to experience different environments that will help create a more enjoyable and engaging experience.
Overall, adaptability is a key factor that hotels will need to adopt. The more flexibility you have in offering spaces for events the more business opportunities you will capture. Sometimes creating and executing events in unique spaces requires more work and adds some challenges but the experience you are providing to your guests is well worth it.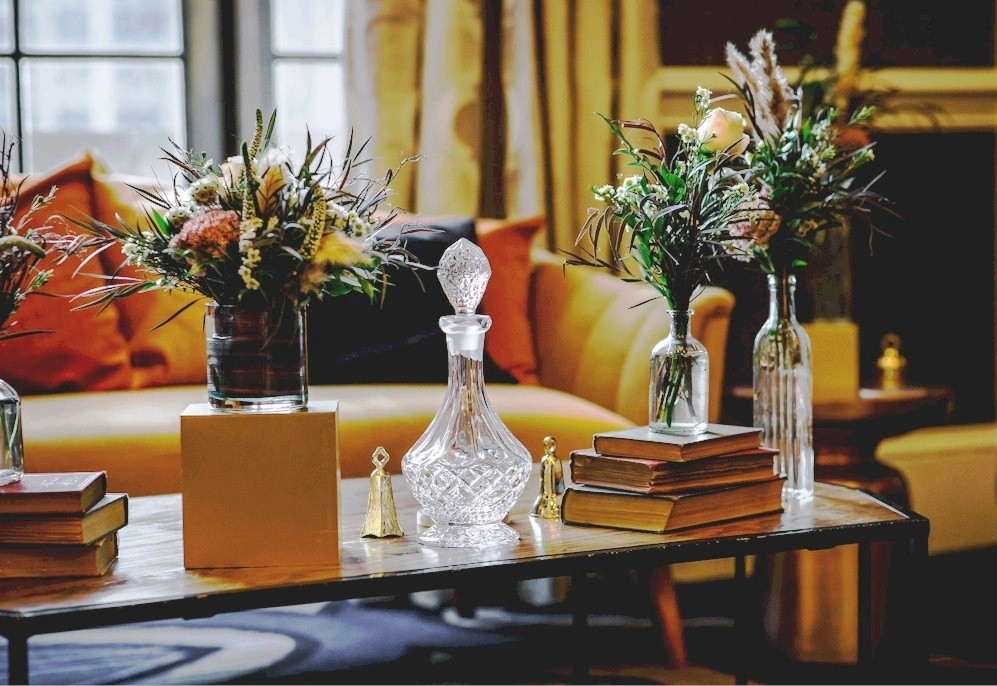 The Event Set-Up and Design
People collect more experiences than things. The physical set-up and design of an event offers many opportunities to help create a unique experience. As live events return there is a powerful desire to engage with others, network and gain a sense of community and purpose. The design and set-up of an event is where these needs and wants can be accomplished.
Even before the pandemic there was a focus on creating events that were more experiential and interactive and less about content. A mostly content driven meeting can be accomplished virtually and does not necessarily require bringing people together. However, for other important meetings and events, creating an in-person experience is more appropriate and necessary.
A live event needs to provide a multi-sensory and transformative experience. Its more about creating an emotional human connection that gives us some balance and relief from the digital and virtual world that we have been in for the past two years.
There are many creative ways to accomplish customization and personalization. When designing any event there should be a variety of seating options that allow attendees a choice. Whether it be the general session, reception or a meal function, seating options are an excellent way to create a welcoming environment.
The use of soft seating, communal tables, various configurations of round tables, different chairs, pillows and even stadium seating are all options to incorporate into your design. Engagement zones outside meeting space is an effective way to encourage networking and interaction amongst attendees. Many times, these creative touches are added for VIP events, but these design elements need to be incorporated on a regular basis.
Lighting creates atmosphere and transforms spaces. Innovative lighting should always be used to compliment the overall message of the event or meeting and create an inviting environment.
Wouldn't it be great if the general sessions were designed to be shorter and the breaks made longer and featured a nice variety of food and beverages and incorporated some activities? It is important to allow time for attendees to unplug, de-stress, network, interact and process what the session was about. The same is true for lunch, I think the days of an 8-hour meeting day with two fifteen-minute breaks and a forty-five-minute lunch are outdated. I certainly hope so!
The event sales and planning teams need to be trained and encouraged to offer unique set up and design elements. Having the tools to present these options to a client is critically important to ensure a successful event that will exceed expectations of the client and the attendees. Doing the same old thing as in the past will not lead to success and is certainly not a sustainable option in this competitive environment.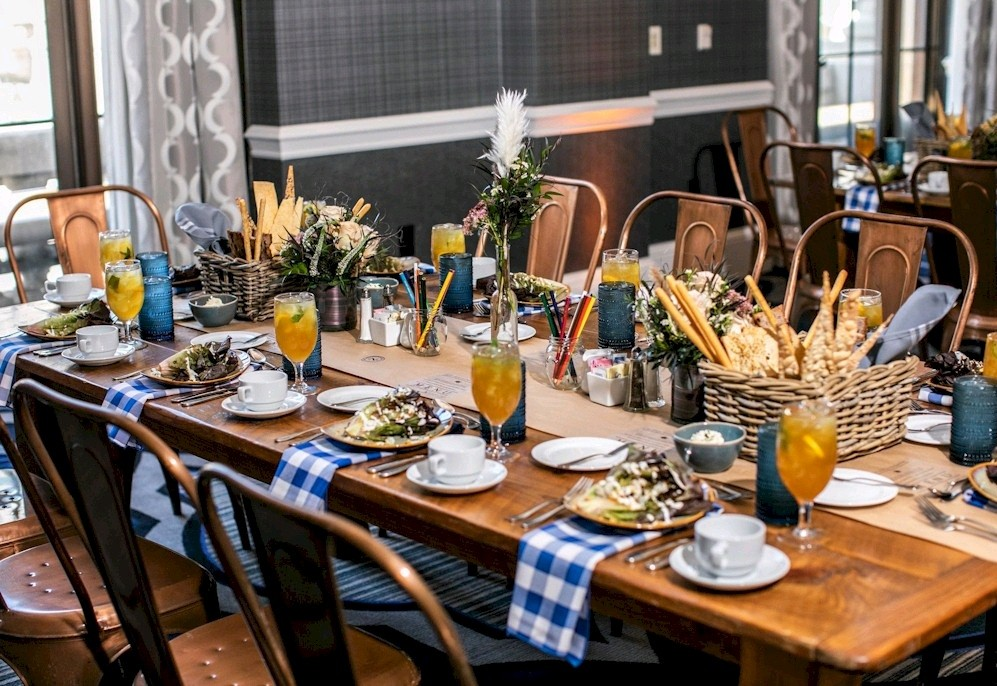 Food and Beverage
Food and beverage at events are more important than ever. Food and beverage can make or break the total experience. It is no secret that attendees are more knowledgeable about what they eat, and drink and their expectations for quality and choices are higher than in the past. Food and drink provide basic nourishment, but they can provide so much more when they are part of a meeting or event, Dining helps create community and evoke emotions; it is what brings us together in a live event. Creating effective menus is a true talent and taking the time and effort to focus on this essential element of an event or meeting is critical.
Menus should tell a story and embrace the local, seasonal products of the location. This will help the overall objective of creating an engaging and meaningful journey. The goal should always be to create a restaurant experience in a banquet setting. All the trends before the pandemic are even more important now. These include offering healthy options, fresh, seasonal, local, sustainable, and recognizable clean ingredients. Quality of the ingredients is so important. Food will never get better than the quality of the ingredients.
Every hotel offers a selection of event menus. However, you do not need a hundred pages of options. Create menus that feature the items you do best that gives the client some creative choices. Keep the menus updated and offer a few choices that change with the seasons, Restaurants do this very effectively
The buffet is not dead, it just needs to be more creatively presented and served with safety and cleanliness in mind. Why not change the name from buffet table to market table or chef's table. A market or chef's table needs to have an authentic and culinary freshly prepared look. Unique tables, creative vessels, skillets, pots, and copper pans all help. Just go to a quality food market and you will see amazing presentations that look freshly cooked and prepared. Offer a nice balanced selection of foods but do not go to the extreme with too many choices and selections. More is not necessary nor appropriate, its more about quality.
Many formal dinners can be converted to an interactive reception that offer a variety of food and beverage stations, called "dinner by the bit". Another option is to convert dinner events to include just two courses with a pre-dinner reception and a post dessert reception that allows for and encourages networking and engagement opportunities. Add an activity or entertainment to complete the experience.
Refreshment breaks are extremely important to the success of a meeting. Include healthy options, organic options, and foods and snacks that are salty, savory, and sweet. You want to appeal to many different preferences.
Coffee and tea need special attention. Attendees have become very particular and specific in how they enjoy these beverages. At a minimum offer a dark roast and a regular roast, a variety of milks and sweeteners. A quality selection of tea is also necessary. Include a variety of soft drinks that includes lower sugar selections, waters, and energy drinks. Always include seasonal options for the foods and beverages offered. Hot cocoa in the winter and fresh lemonade in the summer as just a few easy suggestions
Bars offer some excellent creative opportunities to exceed expectations. As with food, attendees have become deeply knowledgeable and particular about wine, beer, and cocktail culture. Banquet bars need to respond to the more sophisticated and knowledgeable customer. The look of a bar at an event should look and feel more like a bar at a restaurant. Using a fitting selection of glassware is important and allows the drink to be served correctly and enhances flavor.
Bars need to have an expanded selection to what has been offered in the past. Multiple brands of spirits, wines and beers is a necessity, Nonalcoholic choices need to be included as well as some of the popular seltzers and lower alcohol products. Batch made seasonal cocktails and wine cocktails can add creativity to the bar experience. Also pairing beverages with food stations at a reception or "dinner by the bite' concept is educational and fun.
Virtual, Hybrid and Live Events
There is no substitution for meeting in person, face to face. However virtual is here to stay and the advancements made with technology are moving incredibly fast. Some meetings will remain 100% virtual. These are typically all content driven, and a live component does not add real value. The good news is that virtual meetings will continue to improve as the technology advances, this is a given and we are already experiencing this.
Virtual meetings were critical during the initial stages of the pandemic, they were a life saver! Now we are moving into the next stages of meeting and event technology.
From an all-virtual experience, we are moving to the hybrid model which offers some exciting opportunities if used correctly. It is especially important to evaluate what makes sense for each event. Adding a hybrid component can get complicated and costly. The goal is to offer a seamless experience from the live event to the virtual audience. Will the Metaverse provide this experience, we will certainly find out soon enough.
Technology is expanding at a rapid pace and the hybrid experience will continue to improve. Including a hybrid component will expand attendance, grow revenues, and create valuable public relations and exposure to the live event. It also helps define the purpose and message and, in many ways, provides the best of both worlds
Large live events can be broken down into smaller events all connected by hybrid technology. Some events can start as a hybrid and then continue as a live event. There are so many possibilities, but the key will be how to balance the virtual component with the live event. Clients are sometimes not sure of what they want and really need to understand the options available. Streaming a guest speaker is not really a hybrid event but in some situations that may be all that is needed.
Hotels need to be on the forefront of all these technology advancements. Clients will seek out and require properties that have experts who can educate, design, and execute flawless virtual and hybrid. Partner with the best in the business and train the sales and event planning teams to be well versed in what the property can offer.
The formula for a successful event experience includes the perfect venue, creative design, excellent food and beverage, great service, and smart technology. Always remember to appeal to all the senses and add some fun and entertainment!
---
The article was originally published by Hotel Executive in September 2022
---
About the author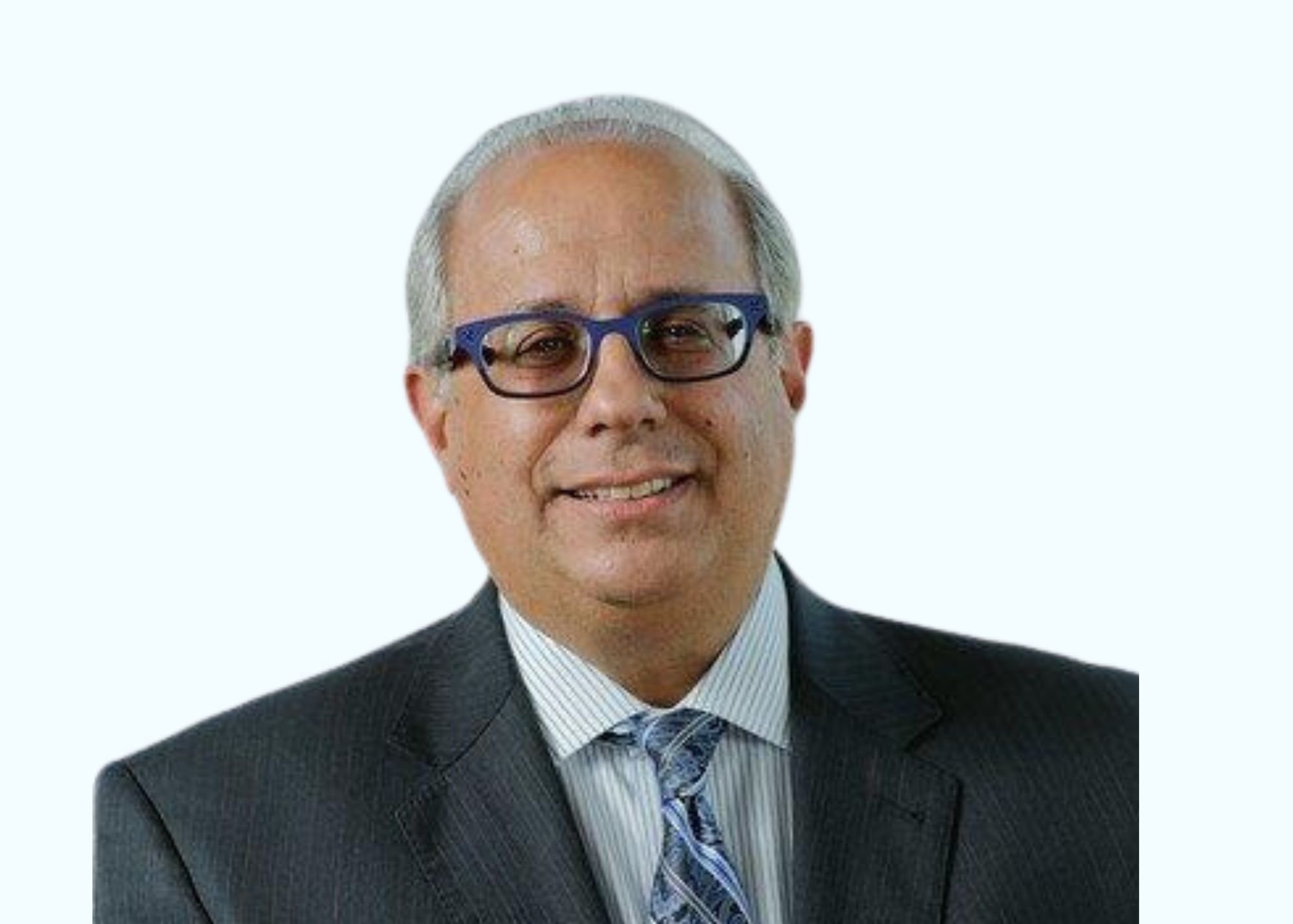 Joe Cozza has had an extensive and distinguished career in the hospitality industry. His most recent positions were with Marriott International as the Catering Sales Leader, Northeast Region, and previously as Catering Sales Leader for New York. Prior to these positions, he was Vice President, Sales, and Marketing for Cipriani, where he was responsible for several premier, historic, and iconic event locations. Joe was the opening Executive Director of Marketing/Catering at the New York Marriott Marquis and held this position for 22 years. Prior to the Marriott Marquis he was the opening Director of Catering at the Grand Hyatt in N.Y. and the Philadelphia Fairmont hotel where he held senior leadership positions in food and beverage operations and catering sales. Earlier in Joe's career, he held executive positions with Sheraton and Hyatt Corporations in Florida and New Jersey. Joe is an active partner and consulting member of Cayuga Hospitality Consultants.
Contact Us
Share
Related Articles & Case Studies