F&B Reset 2022: 5 Mistakes to Avoid when Opening a Restaurant
Opening a restaurant, especially in the current pandemic context, can be a very daunting task. Not only does it become more difficult to raise money due to the dependency on customers going out, but more importantly, because food and beverage operations have a great complexity to deal with compared to any other business in the retail sector.
Restaurant Versus Retail
One reason for this is that the inventory is limited. There can only be a certain number of tables and chairs in any dining venue. This means that it is much more difficult to scale your brick-and-mortar restaurant compared to any online marketplace or home delivery platform.
The other reason is that your product is highly perishable, and if you don't manage to sell your stock or fresh produce, you risk spoilage, thereby increasing your costs whilst reducing your profits as you fail to turn your inventory into valuable sales dollars. Always keep these two points in mind, as they will be extremely instrumental in the way you will approach your business.
The Good News
So much for the bad news! Here's the exciting part: We're in the middle of a hard "reset" in the global hospitality industry, which requires us to rethink past best practices and re-start from a blank slate. There is no better timing and opportunity than right now, in a world where high tech solutions are at our fingertips, with an experience-driven consumer market and in which large corporations have shown inertia and failure to adapt to a new pace driven through social media.  
5 Mistakes to Avoid When Opening a Restaurant
Mistake #1 – Banking on Customer Loyalty
It would be logical to think that, if you provided all of the following, you would have a competitive advantage and grow a healthy customer database:
Right environment

Right combination of offerings

Stellar service and training for staff

Product consistency

Customer recognition
Wrong! The reality is that is banking on such an approach is music from the past.
Millennials have surpassed Baby Boomers as the nation's largest living adult generation. With the rise of the millennials becoming the increasingly dominant part of the workforce , your focus should be shifting to mastering the art of your social media presence. The generation of new experiences and FOMO (fear-of-missing-out) have become greater value enhancers than "just" your service. 
Mistake #2 – Lacking the "New Authenticity"
Authenticity, or to be more precise, existential authenticity, is all about how well you manage to make sure that the customer can be him or herself.

David Richey, the author of the article about authenticity in the hospitality industry, is spot on. Do not put customers in boxes that work well for your operation, but rather think about how you can allow the customer to do what he or she wants.

And the challenge here is to do that by only adding marginal costs or without adding any additional costs to your operation. So, foodservice operators today need to go into the "what if" mindset. They need to challenge themselves to come up with some new ways of conducting their business.
Mistake #3 – Mimetic Isomorphism
Pardon me? Let's explain what this means:
How often do you come across a restaurant with no clear identity and with a product offering that seems to be covering all types of specialties of a regional cuisine?  The world has had its fair share of restaurants trying to sell anything and everything.
Niche Versus Catch All Menus
In today's world, your customers are looking for highly customized and unique experiences when it comes to dining. To put it bluntly, it's a lot more genuine to have a hole in the wall kitchen and specialize in producing the freshest and best niche cuisine from a wok with some plastic tables and chairs in an open-air environment, than to go to a restaurant that is trying to please everyone.
Trying to please everyone is a recipe for failure.
The term mimetic isomorphism has been coined for businesses that fail to stay true to their initial vision of what they set out to do. The reason for this is the fear of losing out on an opportunity to capture the competitors market share.
Mimetic Isomorphism Example
Restaurateurs fall into the trap of opening a shop with a unique concept and approach, specializing, say, in pizza. They then find out that a close competitor is doing something which is attracting the crowds, let's say some great pasta. Then the copying begins, and your genuine pizza restaurant has now turned into a jack of all trades, but a master of none.
The truth is, that as you begin to doubt your initial vision with new trends popping up ever so fast in this social media-driven world, you begin to enter the business of copying poorly what others do well. And so, your operation ends up losing its uniqueness, its core vision what it had set out, to begin with from the get-go.
The moral of the story: Stay true to your original vision, without getting caught up in the rat race. Don't imitate, but innovate and pivot if you must, as the market will guide you in perfecting your value proposition.
Mistake #4 – Failure to Build Resilience
Resilience in food and beverage retail is all about how well you handle challenging times, and ultimately, how sustainable  your organization is. The Covid pandemic showed that food and beverage service operators were slow to react. Those that make it through the following waves will have made some fundamental changes in the way they operate.
Rise of Home Delivery Solutions
It begins with leaner management of their inventories, developing click and collect counters and providing home delivery solutions in their neighborhoods. The usual suspects, UberEATS, Deliveroo and similar market giants have hugely benefitted from the home delivery market (and rightly so).

But even these players are now confronted with smaller, and more agile home delivery market entrants. Competitors are promoting their own basket of groceries and best-selling  goods. They take advantage of strategically positioned, low-cost rental spaces and create easily set up online platforms and apps. This allows them to create virtual storefronts, thereby by-passing the pick-up step when comparing with the food delivery platforms mentioned above. With delivery within as fast as 10 minutes, they become highly competitive simply through this time-saving approach.

Question All Aspects of Your F&B Operations
Resilience, therefore, requires the questioning of the status quo. What worked yesterday is no longer going to work tomorrow, and so the entire industry is currently going through a hard reset by taking advantage as they understand that bigger is not necessarily better, as it creates a certain amount of inertia to adapt to everchanging market conditions.
Finally, resilience is also about providing a consistent social media presence and developing social currency through a dedicated digital brand strategy. Sharing is caring. Getting closer to your customers and your workforce is undeniably the most important aspect of launching a business today, whilst staying agile and highly adaptive. 
Mistake #5 – Reacting to your P&L
Never launch a food and beverage retail operation without clearly identifying how much profit you need to stay viable. You should therefore make sure you establish clear objectives by taking the following business approach:
Total Revenues – Desired Profit = Ideal Expense
Getting to that desired profit from the outset is going to be your main challenge.
Keep Fixed Costs Down
If your F&B retail concept allows you to reduce workspace, do so by working out of your home if you can
Share the costs of your kitchen space by renting it out overnight, if possible (for any ghost kitchen operation)
Focus on (free) social media and don't engage a pricey PR agency
Don't hire any managers until you can really afford them. Rather work with casual labour and pay wages initially to secure the right talent
Work with incentives to create a win-win for all stakeholders
Work your Prime Costs in a Flexible Manner
As prime cost may use up to 75% of your total expenses, set yourself a prime cost target so you achieve the desired profit. Within your prime costs, you will have to compromise and value engineer your food, beverage and/or labor costs to meet that target.
Remember, food and beverage costs are variable costs, so they will be directly correlating to your food and beverage sales, and as a percentage. Labor cost may be partially fixed, partially variable. So the more you can work them to stay variable the better. This will provide you with more flexibility to keep the cost in line with your revenues
Understand your Break-Even Point
To calculate your break-even point, you need to know your average checks:
Average Check in $ – variable cost % in $ = Contribution margin in $
Example:
Average Check $15 – Variable cost of 60% ($9) = Contribution margin ($6)
It is your contribution margin that you will use to pay off your fixed costs. If your fixed costs were $5000, divide this amount by your contribution margin. This determines how many covers you would need to break even. In this case the calculation would be as follows:
Fixed cost in $5000 / Cover Contribution margin of $6 = 834 covers
After achieving the 834 covers, your break-even point has been paid for. You would make a profit of $6 for every cover produced thereafter.
Key Points for a Successful Restaurant Business
"All failure is failure to adapt, all success is successful adaptation." Max McKeown
Opening a restaurant model is never easy, and there's just no blueprint for setting up a successful restaurant business. Pre-pandemic closure rates were in the 30 percent range after the first year and up to 50 percent after third year of operation. These numbers should be expected to spike, as the future remains uncertain and we are yet to see the light at the end of the tunnel.
In conclusion, and on a tastier note, the food service business will always survive as an industry, as it fulfils a fundamental need, it just requires rethinking. This is done by learning from the past, turning the page, and re-writing the new rules of engagement.
It's time to finally adapt business models to the new reality and be bold and optimistic. While opening a restaurant is never easy, expect exciting times and rewards as the food and beverage industry progresses.
---
About the author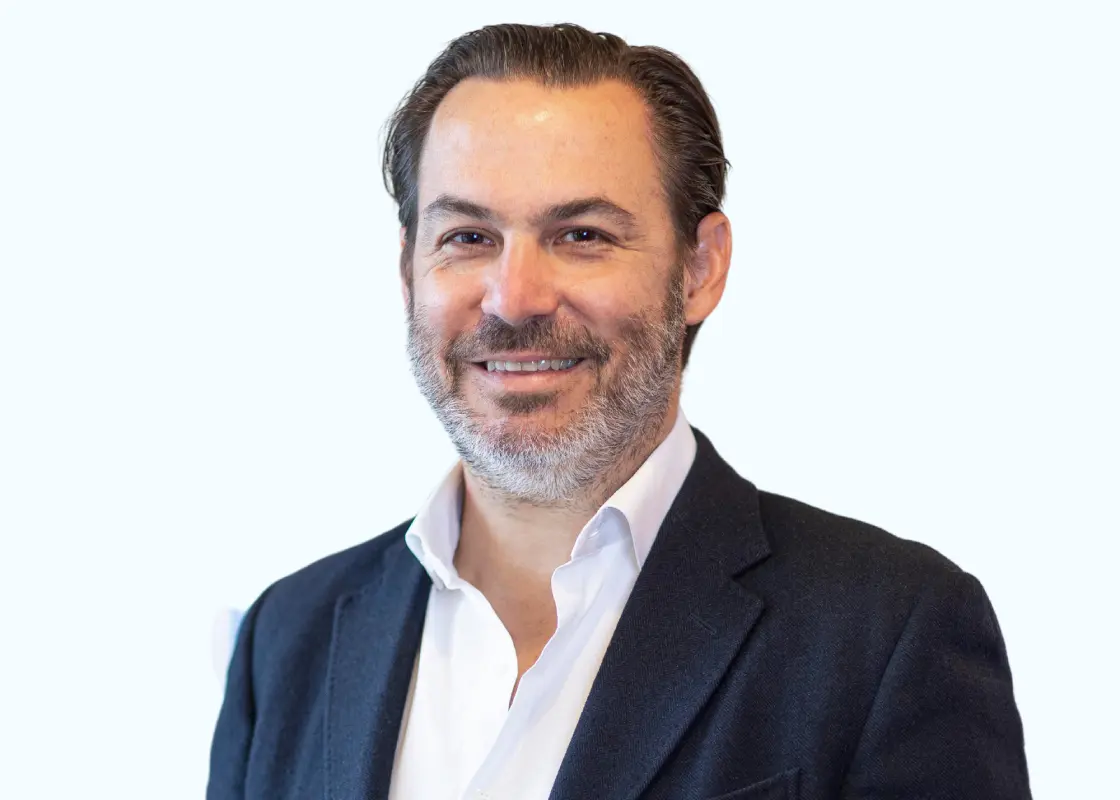 German-born Frank Schuetzendorf has built his international hospitality career over the past 25 years as a Food and Beverage professional within the top luxury hotel market. Frank is the founder of Pariscape Consulting, consultant at Cayuga Hospitality Consultants and holds an adjunct professor title at Glion Institute of Higher Education, Switzerland, Ecole Ducasse and Essec business school in Paris. Pariscape Consulting offers various workshops to assist food and beverage operators. He has had various operational and executive management roles in food & beverage, at the Hotel Plaza Athénée in Paris, Klaret Group, Shangri-La Hotels and Resorts, plus Four Seasons Hotels and Resorts, to name a few. He holds a Master of Business Administration from the Open University, UK.
Contact Us
Share
Related Articles & Case Studies