Stress Test Before You Invest: Hotel Demand
The pandemic has created challenges for hotel owners like none they have ever seen.  STR reports that U.S. hotel profits fell almost 85% in 2020, making it the worst year on record for the industry.
As you may have seen in an inspirational Instagram quote (or 17), every challenge brings new opportunities, and there are many real estate investors looking for distressed assets and note sales in the aftermath.
If you are considering a new investment, becoming a limited partner, or expanding your existing real estate activity to include the hotel asset class, you may not have the infrastructure to quickly underwrite a deal.  There are a multitude of steps you can take to stress test a potential investment before you buy data.
Understand both Hotel Supply and Hotel Demand
You have to understand both hotel supply and hotel demand in a market.  In Part One of "Stress Test Before You Invest: Hotel Supply", we explained how to stress test supply in your subject market, and now we will flip to the other side of the coin – the demand side.  Demand means who your customers will be.
In order to get a big picture view of the demand conditions in your market, you are going to have to do research.  You want to uncover everything that creates demand for your hotel.
On the demand side, we will collect data about your potential customers by starting with MSA performance; researching economic indicators; learning about demand generators and annual events; making a list of major employers in the market; and learning about airlift.
Use MSA Data to Guide Research
First, understand your MSA.  An MSA is a metropolitan statistical area as defined by the U.S. Office of Management and Budget, and there are 384 defined in the US.  Find out if your target MSA is growing or shrinking, and think through what the implications of this are.
For example, if the MSA is shrinking, is that because a big factory or other demand generator has moved out?  If so, will there be enough people traveling to the market to fill up your hotel?  If the MSA is growing, are there a bunch of new hotels under construction that will absorb all of the travelers and thus put your hotel in the position of not being able to fill?
The easiest place to look at MSA data is on Wikipedia.  This list is set up to let you sort by rank, population size, and percent change.  How your MSA is changing will guide you to your next area of research.
Economic Indicators
Once you determine whether it is growing or shrinking, you need to figure out why.  Some ways to do this are to research regional economic conditions, look at consumer price index, find out what economic development efforts are in place.
Regional Economic Outlook – Is the MSA growing or shrinking?  Are housing prices increasing or decreasing?  Is unemployment high or low?
Consumer Price Index – Are prices for food, shelter, gasoline higher or lower than the national average?  What is cost of living
Economic Development – Does the city or Chamber of Commerce have a dedicated effort in place to attract new business to the area?  Are there tax incentives?  Is a new area of development being planned?  Are there specific industries that the municipality is trying to attract?
Thought Leadership — Companies like HVS and Kalibri Labs often publish thought leadership studies and articles about specific markets that you can find on their websites.
This economic data is not consistent from city to city, but there are several places you can look to find it.
City and county government websites
Chamber of Commerce
Bureau of Labor Statistics
HVS, CBRE, PKF, Kalibri Labs, and other market reports
Moody's Analytics – for general economic forecasts
Sources of Hotel Demand
Your next step will be to identify the sources of demand for your hotel.  Sources of demand fall into three categories:
Demand generators
Annual events
Top Employers
Demand Generators
Demand Generators are the attractions, universities, company headquarters, venues, national parks, and other places that bring travelers to the market.  To identify them, you will use internet research.
Use Google Maps to search for attractions, schools, government buildings, and attractions in relation to your hotel.
Look at the Local Area page of your hotel's website.
Visit destination websites to discover additional attractions.
Annual Demand-Influencing Events
Annual Events are things like festivals, sporting events, citywide conventions, and other happenings that bring travelers to the market.
The CVB website will include annual events as well as citywide conventions and tradeshows.
The city's Wikipedia page often lists events.
Contact the CVB for a convention calendar that includes the number of participants and rooms on peak.
Search for college, semi-pro, and professional sports team schedules.
Get the calendar for concert venues.
COVID has dramatically impacted large events, so you will want to look further back in time as well as further out into the future to get a real picture of what the annual events are.
Top Employers
Top Employers are the companies and entities that employ the largest number of people in the market.  These will typically correspond to top accounts at the hotel.  You will want to be able to share with potential investors where the business will come from for your hotel project.
You can find lists of top employers on Wikipedia or city government and Chamber of Commerce sites. Be sure to think about the hotel needs of each employer.  For example, while a public school district may be the second-largest employer in the market, public schools don't typically generate a lot of travel.
Once you have a list, map the distance from your subject hotel so you can get a feel for how likely they are to be your target customer.  In a post-pandemic world, also take into consideration which employers may be changing.  Have they announced large work-from-home initiatives or are they moving their headquarters?
Airlift
The last thing to look at is airlift – meaning, how many flights are coming into and out of a market.  This information is usually available on the airport's website, although you may have to poke around.
Are flights into and out of the city increasing or decreasing?
More flights means more travelers needing accommodation.
Fewer flights means fewer travelers needing accommodation.
Also look at cargo flights, especially if your subject hotel might accommodate crew business.
If there is no airport in your market, you may want to research other types of transportation such as trains, buses, etc. to get a sense of how many people are visiting the area and whether that number is increasing or decreasing.
We have now looked at both sides of the coin and talked through the big picture of how to understand hotel supply and demand in your market.  Once you have an idea of the market's viability, who you are competing with and where your customers will come from, you will know whether it's time to dig deeper – or time to move on to another deal.
---
About the author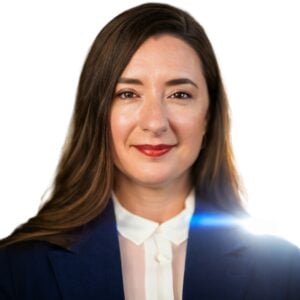 Susan Barry, President and Queen Bee of Hive Marketing and partner with Cayuga Hospitality Consultants, executes B2B marketing and commercial strategy projects for hotel owners, management companies, brands, investment groups and vendors. Thinking about trying something weird? We work with hospitality companies to deploy smart commercial strategy ideas. Special projects that don't fit neatly into an org chart are our specialty. The hospitality industry relies on Hive Marketing when they need an injection of creativity through the lens of extensive hospitality industry experience. Reach out for sales, marketing, and revenue ideas that you've never heard before, executed with panache.
Contact Us
Share
Related Articles & Case Studies