Stress Test Before You Invest: Hotel Supply
For better or worse, the decimation of the hospitality industry as a result of the COVID-19 pandemic has piqued the interest of investors. Private equity firms are raising new rounds of funding; SPACs are being created for the purpose of buying up distressed restaurants; and all sorts of new, opportunistic capital is sniffing around.
Among other things, we help owners evaluate new hotel projects – whether they are new builds or acquisitions – by evaluating the market where the hotel is located. We do a ton of research and data analysis to figure out whether a given hotel project can be successful.
Because the data required to fully underwrite a hotel deal is expensive, we start by evaluating the market in which a hotel sits using free resources and sweat equity. This helps to clarify whether it is worth spending the money on additional data from STR, Kalibri Labs, HotStats, and other sources.
Stress Test Supply in a Hotel Market
In short, by spending the time now to stress test a market, you may save yourself from spending money unnecessarily. This is especially helpful for new investors without robust underwriting departments, and it can also help if you are considering limited partnership in a deal.
Most simply, you need to understand both hotel supply and hotel demand in a market. In Part One, we'll explain how you can stress test supply in your subject market.
To level set, a market in this context is a geographic area – usually a city or town – in which a hotel is located. In many markets, you will find multiple sub-markets, or areas of the city, where hotels are concentrated. For example, in Atlanta, there are concentrations of hotels at the airport, downtown around the convention center, in the neighborhoods of Midtown and Buckhead, and then in all of the suburbs of Atlanta such as Duluth or Alpharetta.
In your case, you may be looking at a hotel in a much smaller city than Atlanta, so there may not be as many – or any – sub-markets. (For our purposes in this article the word "market" refers to both.)
Hotel Supply versus Demand
Big picture, analyzing a market means looking at two sides of a coin — figuring out who your customers are and who your competitors are. Put simply, supply is the competition. Supply equals all of the hotel rooms for sale in a given market. Demand is customers – all of the travelers into your market who need a place to sleep.
On the supply side, we'll understand your competition by creating a competitive set; determine your pricing potential; learning about the new hotels and planned renovations to hotels in your market; understanding the available vacation rental units that might impact you; and sharing some unconventional wisdom about location. In Part Two, we will dig into the demand side with "Stress Test Before You Invest: Hotel Demand".
Defining the Hotel Competitive Set
On the supply or competition side, the first thing you need to do is to create a competitive (comp) set. The comp set is the group of hotels that are most like your subject hotel, and their performance should give you some indication of how your own hotel will perform.
A hotel's comp set is the group of hotels it competes with for guests, and the comp set is chosen for the purpose of benchmarking your hotel's performance.
Comp set hotels should be in the same sub-market, such as airport.
Comp set hotels should be of the same scale/class. For example, a Courtyard by Marriott would not compete for the same guests as a Four Seasons. It would compete with a Hilton Garden Inn.
Comp set hotels should be of similar size. A 757-room convention hotel would not compete with a 99-room boutique property.
Once you have selected your comp set, you will want to compare each hotel, including your subject hotel, to determine how competitive each one is. For example, if Hotel A has a pool and Hotel B doesn't, Hotel A may be more appealing to a leisure guest. Use the hotels' websites to compare features and amenities.
If you have already been given access to the deal room and received STR or other reports from the seller, you should validate that the seller's comp set is appropriate. The comp set that they have decided to show you may not match up to the hotels your subject property will really compete with, so do your homework.
Hotel Pricing Potential
This leads to pricing potential. If you go on Google Hotel view and see that all of the competitor hotels charge between $99 and $119, would it make sense for your hotel to charge $279? Probably not. If your project can't be profitable at competitive rates, it may not be viable. After spot checking pricing over multiple dates using Google Hotel view, shopping OTAs, etc., you'll know what to look for when you buy data from STR or Kalibri Labs to understand pricing within the comp set.
New and Renovated Hotel Supply
Next, you want to understand what changes are anticipated in the supply in your market or submarket. This includes finding out what new hotels are under construction, what hotels are changing flags, and what hotels are being renovated.
Use Google searches restricted to results from the past year to find out about new supply entering the market. You may also want to look at the city's website, the Chamber of Commerce, the business journal, and other sources to learn about new hotels that are either opening or being renovated.
If you are competing with a hotel that hasn't been renovated since 1983, and suddenly they are undergoing a $46 million renovation, the quality and price of that hotel are likely going to change accordingly, so you need to be aware and ready to anticipate that impact.
If your hotel sits in an area of town with three other hotels, and all of a sudden there are four properties under construction, that will absolutely impact the performance of your subject hotel.
Vacation Rental Supply
It makes sense to look at Airbnb and other vacation rental supply in your market to determine if it is growing, which geographic locations have high concentrations of Airbnb units, and what owners tend to charge for rentals. Keep in mind that OTAs like booking.com now include vacation rental listings in addition to hotel room rates, so travelers are seeing that pricing when they research rates.
A great resource for this is AirDNA. You can access some basic data for free. (You can also log in to the consumer Airbnb site to manually count how many units are available in your area.) Keep in mind that the number of available units can change – for example, when the Super Bowl was in Atlanta, there were significantly more Airbnb units available over those dates than normal.
Hotel Location
We have all heard the old adage about real estate: it's all about location, location, location. Of course you want a good location that is close to attractions and other demand generators. But sometimes investors confuse a good location with an exclusive location – they think that it's a good idea to be the only hotel in a particular area of town. Be very careful if you are considering a hotel with no close-by competitors — there is usually a reason for this. Most likely, there is not enough demand to support a hotel if you don't already see a couple in the area.
---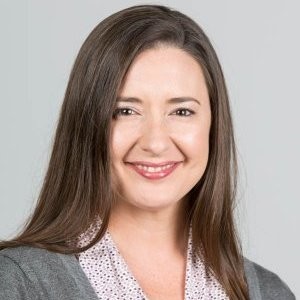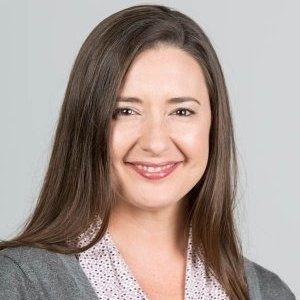 Susan Barry, President and Queen Bee of Hive Marketing and partner with Cayuga Hospitality Consultants, helps hotel owners, management companies, and brands optimize top-line revenue performance by deploying 25 years of award-winning experience in sales, marketing, and revenue strategy. Hive has worked with more than 150 hotels in 75 markets and five countries to solve top-line revenue problems, resulting in millions of dollars in incremental revenue and profitable asset dispositions for owners.
Contact Us
Share
Related Articles & Case Studies