Hospitality Experts Predict 2021 Trends
Cayuga Hospitality Consultants don't always agree, but when asked to predict the future of hospitality, everyone felt the same: Don't expect recovery to be quick.
The COVID-19 pandemic has been particularly devastating to our industry. We must rethink the past; embrace the present; and protect the future. As we look ahead into the uncharted waters of 2021, our experts have suggestions, recommendations, words of caution, and areas of opportunity for every aspect of hospitality.
Rethink the Past
The health and economic crises that began in 2020 have propelled the hospitality industry and many others into 2025. As much as it has been painful, damaging, and drastic, we knew that at least some of the changes it has wrought were coming.
The necessity to adjust to takeout and delivery dining habits; the "work from home" trend; and the tense relationships between employers and workers over fair compensation and healthcare are just a few examples of overdue bills that the hospitality industry, and especially restaurants, knew would eventually need to be paid. We have always been aware that we would have to deal with these issues eventually, and that time is now — whether our industry is ready to face them or not.
For all of us, this is a time to reflect. Amidst the swirl of business life, home life, and social life, which are now, oddly, one in the same, those who take some time to think about what really matters and how fleeting it is will be best equipped to capitalize on the hope tomorrow always brings.
It will be difficult to restaff hotels with skilled labor as business ramps back up. Many of the good ones who lost their jobs will have moved on to different careers, resulting in a dire need for interim staffing, task force in key positions, and intensified staff training.
Go Local | Jens Busch
One of the major changes we have witnessed in Asia is the rise of the domestic travel market. In the past, many Asian destinations have been overlooked in favor of international travel. We foresee continued restriction of international travel, and the domestic market is seen as what will sustain businesses for the years to come.
Embrace the Present
While the ghost kitchen idea has been around for a while, the COVID era has opened the door as the perfect time for the expansion of this concept. By eliminating front-of-house overheads and leveraging existing kitchen equipment, these delivery-only kitchens open the path for new revenue streams at underutilized locations. It is heartbreaking to watch neighborhood restaurants be forced to close, but there are powerful opportunities to serve the public in new and innovative ways.
Independent owners and operators will have sacrificed capital investment due to the need to prioritize cash flow to stay in business. They will need assistance establishing refurbishment priorities. What needs to be done now to stay relevant? What can wait to 2022 and beyond? What should remain on the wish list?
Those hotel guest rooms and public spaces that are still in use with limited housekeeping and maintenance will soon become due for significant refurbishment.  This is a huge opportunity to re-evaluate which brands would be the most successful, particularly in evolving markets. The major brands have become more flexible in allowing owners to swap brands within their portfolios, so owner agility and bold thinking could be the best way forward to optimize the asset and create a new business growth cycle.
Be Flexible | Jens Busch
Airlines, hotels and online travel agencies have been put in the position to implement complete flexibility with reservations — unlimited changes to bookings coupled with free cancellation. We predict that this is here to stay.  While it was precipitated by rapidly changing government restrictions on travel, the fact is that travelers expect to book and travel with complete flexibility and peace of mind.
Protect the Future
Adapt Quickly | Jens Busch
There's no joy in chronicling destruction – 2020 has forced everyone in our industry to adapt very quickly. Moving forward, embrace the opportunities right outside of your door. The service economy has been in a meltdown yet it is critical we stay focused, embrace a healthy lifestyle, and find our new purpose. Our success is dependent on having a positive mindset, coupled with a can-do approach.
Workplace ethics and compliance will take a leading role in 2021, particularly for the hospitality industry. Addressing issues of harassment, discrimination, diversity, equity and inclusion is no longer solely the responsibility of human resources. They must be considered from the top down, starting at the board level, and with examples set by senior leaders or owner/operators.
Finance Vulnerabilities | Kevin Doyle
The current business environment lends itself to several financial vulnerabilities in hotels.  Reduced head count may result in less than effective segregation of duties.  There may be perceived pressure to manipulate financial results in order to meet loan covenants or other financial metrics.  Remote work opens more doors to hackers and puts business systems at increased risk of intrusion.  Reductions in pay might contribute to theft.
To combat these, assess your control environment, and identify high risk areas for further review.   Maintain professional skepticism when reviewing financial results. Validate trends that are attributed to COVID-19 by comparing and contrasting non-traditional data points such as food cost against occupancy rate or overtime vs. headcount.
Accelerating Change | Stephen L Dietrich
The pandemic has of course necessitated sea-changes in sanitation protocols and other new standards. The resulting effects on hotel P&Ls is nowhere near understood. We also have not yet seen the first of any large liability legal cases in terms of employees or guests contracting the virus.
Since the primary method of hotel appraisal is income capitalization, the valuation of existing hotels during the current pandemic is very difficult due to uncertainty of just how long it will take to bring the virus and national economy under some semblance of control. It follows that since lenders base their underwriting on the loan to value ratios, acquisition financing, not to mention refinancing or new construction financing, will be difficult. There will be fewer hotel transactions this year and those that are all cash or have a seller financing component will be the priority of buyers.
We are seeing our highest-ever volume of calls from owners seeking new management.  In some cases, this may mean helping lenders with receivership deals heading into the first half of the year.  We see an increase in these opportunities, the highest since the 1990s.  We also see a big area of opportunity to source new assets for current clients to acquire at a significant discount to pre-COVID pricing.
***
Hospitality leaders have been forced to change the way they do business, and we yearn to get back to normal.  The question to answer now is, "What is normal?"  Successful hotel and restaurant leaders have reinvented their businesses and pushed themselves to create a new reality.
When owners and leaders of hospitality companies need an injection of expertise, innovation, and extra firepower, they look to the independent consultants of Cayuga Hospitality Consultants to bring actionable, profit-oriented advice and hands-on support.
---
This article was written and compiled by Cayuga Hospitality Consultants partner, Susan Barry.
About the author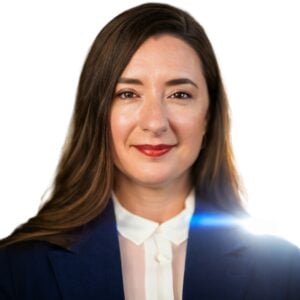 Susan Barry, President and Queen Bee of Hive Marketing and partner with Cayuga Hospitality Consultants, executes B2B marketing and commercial strategy projects for hotel owners, management companies, brands, investment groups and vendors. Thinking about trying something weird? We work with hospitality companies to deploy smart commercial strategy ideas. Special projects that don't fit neatly into an org chart are our specialty. The hospitality industry relies on Hive Marketing when they need an injection of creativity through the lens of extensive hospitality industry experience. Reach out for sales, marketing, and revenue ideas that you've never heard before, executed with panache.
Contact Us
Share
Related Articles & Case Studies