Covid-19 Impact Report for the Hospitality Industry by Grey Hospitality
There is no doubt that in March and April of 2020 presented some of the toughest times for the hospitality industry- EVER- affecting hotels, restaurants, OTA's, travel consortia, airlines and cruise lines. Hit hard by the COVID-19 pandemic, the industry has been knocked down, but not out.
Recovery will come, but when and in what shape is uncertain due to changes in the way individuals and companies were forced to conduct business amidst the social distancing order and quarantine measures nationally implemented. Understanding the current situation and industry data will allow us to project what a recovery might look like, and what are the benchmarks of improvement.
Covid-19 Impact On Global Tourism
The following is a quick review of Global Tourism:
The

World Travel and Tourism Council

(WT & TC) has warned the COVID-19 pandemic will impact nearly 50 million jobs worldwide in the travel and tourism industry. (with Asia impacted worst 30 million lost jobs)

Over 40 airlines around the world temporarily grounding their entire fleets, and many major carriers canceling more than 90 percent of scheduled flights

The TSA reported 95 percent reduction in US Travel in early April

Once the outbreak is over, it could take up to 12 months for the industry to recover. (changing weekly by STR)

In late March, the International Air Transport Association estimated lost revenue from the coronavirus will exceed $250 billion in 2020 and urged governments to offer immediate financial support to the industry.

The tourism industry currently accounts for 10% of global GDP.
The coronavirus epidemic is expected to affect up to 50 million jobs in the global travel and tourism sector at risk, with travel likely to slump by a quarter this year, Asia being the most affected continent, the WT & TC reported. 
Around 850,000 people travel each month from Europe to the United States, equivalent to a $3.4 billion monthly contribution to the U.S. economy. Of the 50 million jobs that could be lost, around 30 million would be in Asia, seven million in Europe, five million in the Americas and the rest in other continents.
Covid-19 Impact On Airlines
The transport association said today's crisis is far worse and more widespread than after 9/11, when U.S. airlines lost approximately $19.6 billion in revenue in 2001-2002. After the terrorist attacks, the U.S. government provided $15 billion to airlines in compensation and loan guarantees.
Covid-19 Impact On Restaurants, Events & Travel 
Travel Intentions Pulse Survey (TIPS): Impact of COVID-19
KEY FINDINGS –March 27, 2020
U.S. Travel Association- Latest Release 
Research by MMGY Travel Intelligence
The U.S. Travel Association has commissioned an ongoing survey to monitor the impact of COVID-19 on U.S. travelers. The online survey is conducted bi-weekly among 1,200 to 1,500 U.S. residents who have taken an overnight trip for either business or leisure in the past 12 months. 
Key Insights
The likelihood of taking a leisure trip in the next 6 months has declined by more than 49% in past month

Travelers feel safest now in personal vehicles & parks and least safe on cruises and international flights

Business travelers generally feel safer traveling than leisure travelers

Slowdown in spread of COVID-19 will have the most impact on travel decisions in next 6 months

62% of travelers have either postponed or canceled a vacation they were planning to take

Travelers are just as concerned about family members contracting COVID-19 as they are about getting it themselves

Younger travelers are more likely to worry more about others, but they are also concerned about their own health

In the Past two months of surveys percent of travelers who say they are likely to travel domestically for leisure in the next 6 months was cut in half from 82 percent to 39 percent. Those surveyed in regard to business travel went from 40 percent to 26 percent in the same period.
Hospitality Impact- They asked the likelihood of doing each of the following activities in the next six months:
Visit a bar/restaurant

49%

Stay in a hotel/resort

41%

Take a domestic trip leisure

39%

Take a domestic trip business

26%

Attend a live concert/event

23%

Includes live sporting event.

Attend a conference

19%

Travel in mass transit or tour

15%
Covid-19 Impact On Hotels
No travel, no occupancy, no meals. The hospitality industry as a result of the COVID-19 pandemic and, more directly, the global ban on travel and rapidly expanding social distancing requirements, travel limitations and the governmental National and State stay-home orders brought travel to a halt at a time when spring break was upon the U.S in early 2020.
As an attempt to offer a level of normality at a time of crisis, most full-service restaurants are operating at small fractions of capacity including increased delivery and curb side pickup of food, beverage and alcoholic concoctions. 
Some owners and franchises didn't want to expose employees to potential risk and closed entirely—either as a result of government order (like restaurants in hotels) to preserve cash flows due to lost business while waiting to see what relief the government might assist with in late mid-March 2020.
Early March saw hotels closed due to national social distancing requirements and limitations on group gatherings of 10 or more keeping most guest rooms and meeting rooms empty. Some communities and cities have shuttered hotel during spring break to limit exposure. As a result, many hoteliers both large and small have elected to close their doors due to lack of travelers. 
Who did remain open? STR reported the largest impact of travel segment or class were hotel in the Midscale to Luxury segments reporting single digit occupancy as a class. Economy and Midscale hotels continue to support the industry. The Consultant has been participating with STR and tracking the weekly affect of the global pandemic and its impact on the industry.
Week Ending March 28
th
STR Reports Weekly Performance Review
RevPAR in Free Fall- down 80.3 percent (steepest decline ever reported) 
U.S. COVID-19 cases 226,000
Sold Rooms 8.5 Million
Class Performance RevPAR Change
Luxury -93.3

Upper Upscale -91.6

Upscale -83.1

Upper Midscale -77.4

Midscale -67.1

 Economy -54.8
Absolute Occupancy Reported for the week
Luxury 9.6%

Upper Upscale 9.9%

Upscale 16.9%

Upper Midscale 20.6%

Midscale 26.2%

Economy 36.0%
Location Performance RevPAR Change
Urban -89.4

Suburban -74.8

Airport -76.4

Interstate -63.4

Resort -90.9

Small town Metro -68.1
| | | |
| --- | --- | --- |
| Segmentation | Transient | Group |
| Occupancy | -89.5 | -96.8 |
| ADR | -34.7 | -38.3 |
| RevPAR | -93.1 | -98.0 |

The trends clearly indicate a continuous decline of room occupancy with a steep change over first two weeks of March. As of 2nd week of March, the industry reported a YoY decline of
24.4%

 in Occupancy

10.7%

 in Average Daily Rate (ADR) and

32.5% 

in Revenue per available room (RevPAR).
Week Ending April 9
th
STR Reports Weekly Performance Review
RevPAR in Free Fall- down 81.6 percent (steepest decline ever reported) 
U.S. COVID-19 cases 432,000 
16.8 million unemployment cases in 3 weeks or 10% of the U.S workforce
Sold Rooms 7 Million or 21.6% of available rooms – with 12% of all rooms in the U.S are Closed
Europe is 7.7 % absolute occupancy – hardest hit with China in recovery at 31.6%
**When hotels and the industry have no demand, the U.S. is still selling 1 million rooms a day. Zero Base Travel Demand (new benchmark). This has never been measured before the Covid-19 Pandemic.
Class Performance RevPAR Change
Luxury -93.4

Upper Upscale -92.7

Upscale -84.6

Upper Midscale -79.6

Midscale -69.4

Economy -57.1
Absolute Occupancy Reported for the week
Luxury 9.1

Upper Upscale 9.2

Upscale 15.8

Upper Midscale 18.8

Midscale 24.5

Economy 34.8
2020 Industry Rebound will look begin with Leisure Travel rebounding first, followed by Corporate Travel and then followed by Group Demand
Past Demand Crisis Covid-19 Impact – Overview
STR has tracked data for the last 30 years and reports the impact of recent economic disruptions and the affect to the lodging industry. 
2001 – 2002:

Recession from 9/11 there was a noted decline in RevPAR by an alarming 10 percent

2008

: The period of 2008-09 reported RevPAR down by 16.8 percent.

2002

: The 2002 SARS outbreak reported occupancy rate decline by a 26 percent in a comparison between the April-June quarter in 2002 and 2003.
The recession periods resulted in a slump in the consumer spending and leisure travels took the hardest hit. In addition, with increased number of furlough's, nearly no unnecessary business travel was realized. 
Outlook for Lodging
STR Current National Forecast:
Given the Pandemic outbreak the March 30 baseline of KPI was forecasted:
| | | |
| --- | --- | --- |
| | 2020 Forecast | 2021 Forecast |
| Supply | -14.9 | +15.6 |
| Demand | -51.2 | +81.8 |
| Occupancy | -42.6 | +57.3 |
| ADR | -13.9 | +3.7 |
| RevPAR | -50.6 | +63.1 |
As a benchmark in 2019 the U.S. hotels ran 66.1 percent occupancy, ADR $131, RevPAR $87.00
Currently 2020 is forecasted at 37.9 percent occupancy, ADR $113 and $43.00 RevPAR

Currently 2021 is forecasted at 59.7 percent occupancy, ADR $117 and $70.00 RevPAR
Key Takeaways on the Impact of Covid-19 on the Hospitality Industry
Zero Base Travel Demand (new benchmark): STR defines this as when hotels and the industry have absolutely no demand in the U.S (business, leisure, or group);

the lodging industry is still selling 1 million rooms a day and equates to approximately 21.6 percent occupancy

. This has never been measured before the Covid-19 Pandemic. (Source: STR week ending April 9

th

, 2020) 

In this time of social distancing and safer at home STR reported in early April of 2020 21.6 percent of hotel were still occupied. It is estimated that essential workers are impacting the industry. Examples were medical and other essential workers staying close to critical employers or afraid to return home and logistics companies moving products across the country.

Market Class: those classifications of hotel performing the best or "less bad" (STR Quoted) were the Economy and Midscale segments at 20 to 30 percent, respectively. 

In March and April of 2020, the U.S. has experience zero group demand across the country 

Early April 2020 STR reported that 12 percent of U.S. hotels (overall supply) were reported closed to STR. This number is likely incorrect due to the fact owners and operators are not notifying STR of property closures and are encouraged to do so.

Currently 2020 is forecasted at 37.9 percent occupancy, ADR $113 and $43.00 RevPAR

Currently 2021 is forecasted at 59.7 percent occupancy, ADR $117 and $70.00 RevPAR
Conclusion
Travel will again return but when and where is yet to be determined. Grey Hospitality and STR agree that first, and soon, the leisure traveler will return, slowly. 
As summer approaches and the affects of social distancing peak, people will again begin to explore and travel. 
As travelers begin to travel it is likely they will stay local and is lesser populated destinations. 
We can agree that once popular destinations like New York City, Chicago, and San Francisco, historically top tourist destinations will be very slow to recover. It is believed instead travelers will seek national parks, state parks, family resort homes or rental properties where family units are distanced from large groups. 
Some individuals believe that over the return to stabilization in the lodging industry we may see some consolidation amongst the hotel franchisees, especially amongst the branded products and the resilient unique properties will remain those unique and boutique hotels. We agree. If one desires to travel it will be for a reason and a memorable one.
Businesses would be forced to take a hard look at any new investment they make, and they will be looking at ways to optimize cost. 
To nudge customers into their travel patterns, we will see a co-opetition, where all the companies in an industry work together to benefit the industry.
Overall, it is predicted that the world economy, despite taking a severe blow, will be back in positive direction in a years' time, and will take around 3 years to completely overcome the losses the lodging industry, restaurant industry and the individual traveler accrued during this pandemic of 2020.
---
About the author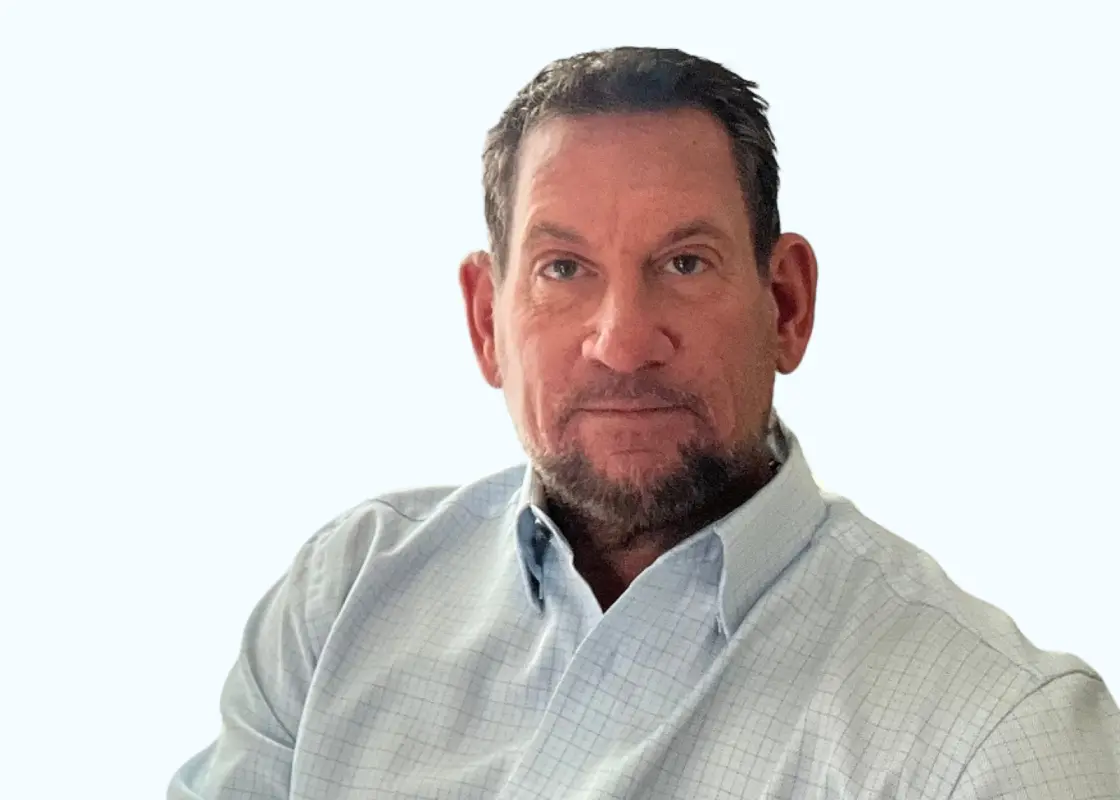 Sean Skellie of Grey Hospitality, a member of Cayuga Hospitality Consultants, offers strategic market analysis, operational planning services (Asset Management) and development consulting to communities, state agencies and developers in the hospitality arena. Our broad range of skills in both management and development experience enables us to quickly provide clients with a focus towards realistic expectations based on expanded services, actual operations, enhanced profitability and potential development considerations based on regional expertise. Whether our engagement involves developing strategic plans, conducting feasibility studies, implementing new services, or evaluating operations, our concern is to assist clients in providing high quality services that meet community needs as well as guest needs, generate new revenue, and contribute to the client's continued strength, master plan and future growth.
Contact Us
Share
Related Articles & Case Studies