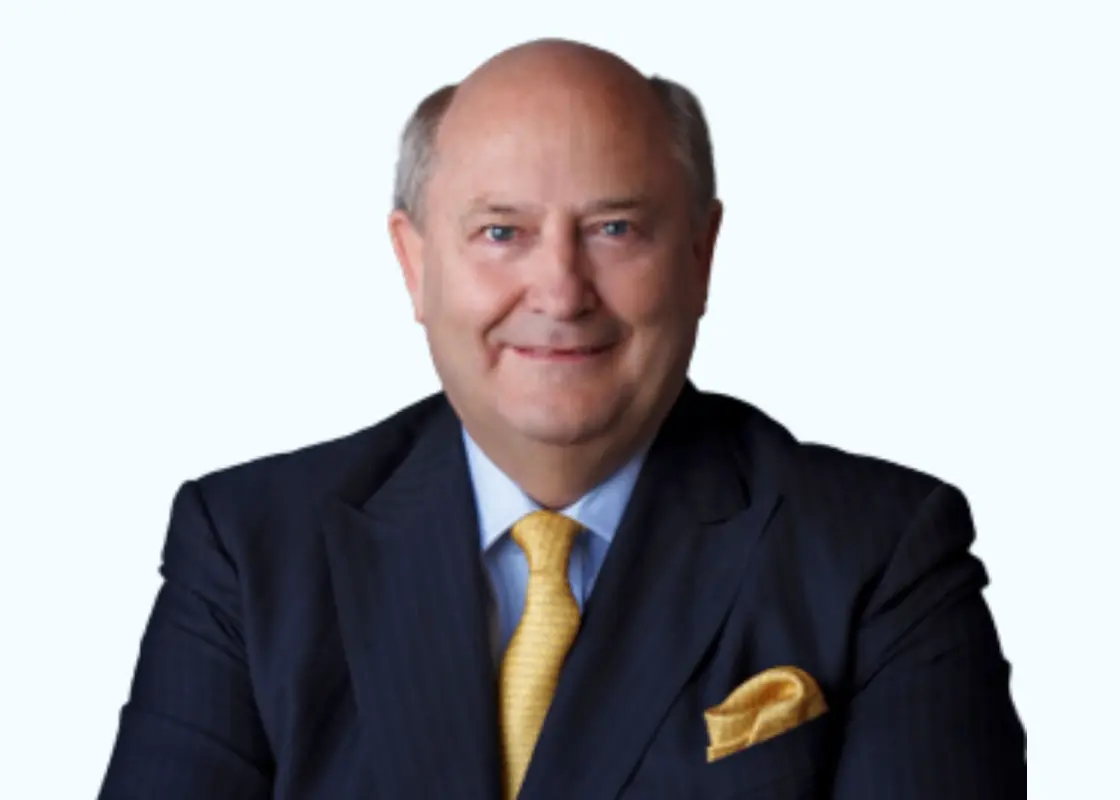 Robert Gary Dodds
Human Resource & Executive Search
---
Decades of experience as a VP Human Resources, and 50 years working with global and regional brands in luxury to full-service Hotels in the Asia Pacific, The Americas, Europe, and the Middle East and Africa regions, as well as the Caribbean and Latin America.
Key Consulting Services
Human Resource Solutions, delivering international best practices
Specialists in creating anything from company culture to a new orientation program
Deliver unique development programs and tailor leadership training modules
Confidential specialists in Bespoke Executive Search
Aligning all creations to company culture and vision as turn-key packages
Expertise
His skill sets can be applied globally as he has lived and worked in The Americas, Asia Pacific, Europe, the Middle East & Africa. He has also done extensive work in The Caribbean and in Latin America. His HR Consulting practice has 4 offices globally, and his Executive Search practice has six offices globally. He and his team can create or deliver: A complete company employee culture program, with an entire package launch-ready, to guiding acquisitions or openings; Zero-based staffing models to employer talent acquisition branding; HR. strategies aligned to business plans to emergency planning procedures, and written training modules aligned to business strategy; they have conducted HR. function assessments and re-structured company regional offices. They can conduct a psychometric assessment of candidates or team matching reviews. They can conduct HR. Audits, or create a complete Package of Leadership Training Modules from 10-core leadership competencies for best practice. A unique skill set is going to a companies, not before locations globally, and conduct full assessments of employment conditions, including negotiating with country Ministries of labor and Immigration for work-visas for foreign nationals, with access for country advisories throug US, and British Embassy contacts globally. They conduct very discreetly, confidential Executive Search globally offering an almost full retained search depth of service at fees no more than most contingency firms charge.
Background
Gary has opened or overseen as HR. lead, multiple hotel properties in the Asia Pacific, Europe, America, and the Middle East & Africa; including The Peninsula Hotel Beverley Hills, The Peninsula 5th Avenue, New York, and multiple Ritz-Carlton hotels in different continents and multiple openings for IHG such as in Singapore to Australia, Africa, to Dubai. As HR. lead he has handled the acquisition of 100 hotels in Africa, and 60 in Europe in two major acquisitions, and established start-up offices. He has always driven HR. strategy to align with business strategy and bottom line.
Testimonial
(Shortened)
Mr. Dodds was tasked with developing and significantly improving all aspects of human resources and charting a path for the significant workforce expansion related to acquiring the Whitbread Hotel portfolio. From 32 hotels, the region added 60 hotels and 12,000 associate staff in one transaction, which required enormous HR services and guidance of 92 hotels in multiple legal jurisdictions and over 26,000 employees. Gary was instrumental in ensuring the setup and execution of all the expansion services required. The sale and acquisition of the properties permitted only a 5-week window in which he changed all pension, life insurance plans, and medical programs. He led consultation meetings at 'all' of the acquisition hotels required by EU TUPE laws. In my recollection, I should point out that we did not have one legal challenge to the whole process of the turnover. He led the former HQ redundancies with great sensitivity and dignity, ensuring quality outplacement services for all those affected.

As head of HR for the Middle East and Africa portfolio, his understanding and cultural awareness were vital in building trust and loyalty within our organization and with our owners. His previous experience living in the Middle East and opening hotels stood him in great stead when he later moved full time to the region and handled the acquisition of 100 hotels in Africa in one acquisition. Gary relocated to establish a new set of stand-alone Regional Corporate Offices based in Dubai in December 2009. He built upon his extensive experience upon my departure from the region when our Middle East and Africa area faced a substantial growth forecast from its then 38 hotels. He has continued to build on his firmly established efforts and looked after 160 Ritz-Carlton & Marriott branded hotels in multiple legal jurisdictions and cultures, some 36,000 employees. After 5-years and retirement, his boundless energy saw him establishing two top consulting firms from his hometown in North Carolina.
Professional & Other
Gary has sat on numerous regional HR., Training, and Labor Relations Councils, and on Global Hotel Industry HR. Advisory bodies, and Compensation & Benefits Committees globally. He has sat on international hotel association bodies and been a guest committee member at the ILO in Geneva. He has been a Chartered Institute of Personnel Development member, and of the American Hotel Association. He has sat on Advisory boards of Hotel Schools and multiple charities in countries where he has worked. Today he still sits today on the International Labor Relations Committee and the Advisory Board of the Akilah Women's Institute in Rwanda.
Robert Gary's Latest Articles & Case Studies
Contact Robert Gary Dodds