Squeezing Out the Last Drop: For Better or For Worse
Time machine with me back to 2018 and 2019 when the revenue tap continued to loosen up and 5% YoY growth was expected. Corporate accounts knew they could kick and scream but their contracted rates were going to marginally increase. Per diems for food spend and transportation were constantly increasing at a stable rate alongside accommodations and this slow incline was all we could expect for growth.
It was a boring, maddening nightmare loop if you ask me.
Now back in the present day, we've been through this huge ordeal that shook everything up and has presented its own opportunities. The question is no longer, "can we get 4% or 5% annual growth?" No, now we are asking, "how much more can we squeeze before we reached the tipping point and start losing money?"
Let's take a second to acknowledge that we haven't added amenities or services, we're actually offering less at most hotels. Less housekeeping, less staff to service, and less cookies. We all know in our hearts of hearts that there is no real tangible basis for asking for more money from our guests but that's not why we're here. We are here to explore the "how to" rather than the "should we?
Step 1: Fix Your Foundation
Rooms revenue will continue to be the main driver of both the top and bottom lines on your P&L. The biggest impact your revenue team can have will take place here so this is a foundation we will work from. Take an honest look at the demand for transient rooms in your market. Has new inventory opened in your comp set that will make it difficult to run at the high occupancy levels pre-pandemic? Is there significant compression in the market to warrant pushing rates beyond pre-pandemic levels? Your answers and strategies will vary with every market, but the fundamentals remain the same. Focus on pricing your BAR market appropriate first and everything else will flow from this.
Discounts.
The purpose of discounting rate is to increase occupancy and should be used sparingly as a rule. Many hotels have not gone back through and readjusted discounts to reflect the current state of demand. The results we see indicate an unnecessary ADR decline where guests are taking advantage of the added discount even though they would have stayed at your hotel anyway. A simple example of this is the AAA discount; if a potential guest is already on your website, it's likely they've already decided to stay with you and they're just looking for additional discounts. You don't need to incentivize them with a 10% discount when 5% will suffice.
Extended Stay Rates.
Regardless of the hotel and market, You should have an extended stay strategy and rate in place. Even those that did not see the benefit of this segment prior to the pandemic were able to see how powerful it is front and center in the last two years. Especially now that housekeeping is an issue, nothing alleviates room turn issues while positively impacting the bottom line better than extended stay business. Here is your rule of thumb for pricing extended stay: price your extended stay tiers within $5 of your targeted RevPAR figure. Extended stay business should drive RevPAR, it is not meant to drive ADR. Keep in mind that even at extended stay hotels you don't want to run higher than 50% ESOCC as a general rule, though there are exceptions.
Wholesale/FIT/Opaques.
These rates should be used for distressed inventory and not left open all the time. Branded hotels have plenty of stipulations on which wholesaler and FIT programs you can participate in. Independent hotels get to do what they want and should explore the various wholesaler channels. Watch the profitability of these rooms, commissions and discounts are generally steep.
Advanced Purchase.
A robust AP strategy is a must, concentrate on multiple lengths of stay for travelers booking 7+ nights out. Guaranteed room booking in advance shrinks total available inventory and creates your own compression. Don't be afraid to incentivize bookings 30+ days out with steeper discounts, you will be able to make up the ADR on remaining inventory when you push rates earlier. Don't forget that we like these discounts better than AAA because they are guaranteed rooms, make sure discounts reflect the preference.
Step 2: Ancillary Revenues
Now that our bases are covered, we can begin to build on top of our foundation with ancillary revenues. Quick disclaimer here: I'm focusing on traditional limited and full-service hotels in this article. There are plenty of accommodations types that don't fit into this framework which likely have unique ancillary revenue opportunities that don't appeal to the broad audience addressed here.
Room Type Premiums.
Your existing room types likely have some opportunities for differentiation with premiums. The key to a good premium strategy is to price where they will sell organically without the front desk staff giving out free upgrades to loyalty members. It does no good to put an $80 premium on a suite when it is left unsold or used for a free upgrade. That same room could generate $40 in additional revenue each night if it aligns with the guest's perceived value. Identify the length of stay and day of week patterns where different bedding configurations are in demand. Rooms with views, balconies for smokers, outdoor patios, extra square footage, television size, shower vs tub, these should all be considered in room type pricing. Even a $5 premium for a balcony on a weekend can easily add up to thousands of dollars over the course of a month. Simple math example- $5 x 15 rooms x 20 days = $1500 in revenue potential in just a month.
Upselling.
I highly recommend using a quality automated upselling tool such as Oaky, Nor1, or Elev8 To tap into untouched revenues. This will allow guests to purchase upgrades at a discount at the time of booking or pre-arrival. The cost of these tools will vary but generally, they're well worth the added spend. Whether you use upselling software or not, you should consider incentivizing your front desk staff to upsell rooms at the time of check-in by asking every guest if they would be interested in upgrading to and premium room type for just a few dollars more. Empower your staff to discount the premiums set by management to get the sell, it's all additional revenue.
Overbooking.
Not to ruffle any feathers but if you're not overbooking your hotel then I can guarantee you are missing revenue opportunities. I've heard every excuse in the book for "why we don't overbook at my hotel" and they all boil down to not training staff appropriately or misconceptions about the market. Bottom line is that hotels that understand the concept of overbooking and employ it as part of their strategy are the ones that consistently hit 100% occupancy. 98-99% doesn't cut it in the busy season because those 2 empty rooms add up real fast. Simple math- 2 rooms x $150 x 20 nights = $6000 in revenue potential. Again, incentivize and empower your desk staff to sell the last couple of rooms to hit a perfect sellout. A pizza party or $100 Visa gift card is a small price to pay for $6K in additional revenue.
Packages/Experiences.
The honest truth on generic packages is that they usually don't make a dent in revenue generation unless you are tapping into a true market demand driver. If your market has experiences that people come into town specifically to partake in then you should definitely seek out a partnership and add a package. Some examples might include hot air balloons, scenic train rides, nature excursions, professional ball game tickets, wine tastings, big ticket concerts, and so forth. Nobody is staying at your hotel for a weekend of go-kart and arcades, but they'll definitely be in town for the Texas State Fair. Be selective and get the venue to list your hotel as a preferred location on their website so you tap into their marketing and draw.
Quick note: Now is the best time to revisit any old packages that may be out there, unless you like getting an email in August from the GM saying, "Somebody booked a Valentine's Day romance package and we didn't have any champagne to give them, would you please turn this off." Don't be that rookie.
Step 3: Digital Marketing & Advertising
This section is worth its own article so but I'm going to summarize the key points so you see what you're missing out on. Here is my one-sentence summation: If you're not investing in your digital presence or advertising on booking channels, you are easily missing out on tens of thousands of dollars every month. But hey, maybe you don't like making money.
It comes down to a few simple concepts; visibility, timing, and targeting.
Visibility.
You've heard the saying, "the 3 most important things in business are location, location, location." Well in 2022 your hotel location is your digital storefront. Nobody is scrolling through 40 hotels on the first page of Expedia and then another 15 hotels on page two before seeing your hotel and deciding that it's a perfect fit. The lion's share of bookings goes to the top handful of listings. The good news is that you can buy page placement on various channels by investing in pay-per-click or other bidding auctions. $300 per month in ad spend to generate $10K in additional bookings from people who would have never seen your hotel otherwise is a small price to pay.
Your hotel's appearance in photos, guest reviews, and descriptions are all a shopper can see before deciding to give you their money or stay with your competitor. Skimping out on your website and photography will result in a nonstop hemorrhage of missed opportunities impossible to quantify. Your fault, boss' fault, or nobody's fault, it doesn't matter to the guest. They just won't book.
Timing.
Revenue management is defined as selling the right room to the right guest at the right time for the right price. Perhaps the most important part is the timing in this equation because flip-flops don't sell in December. In this case, I am referring to the timing of our marketing efforts for optimal capture. Good hotel marketing agencies focus on lead time by segment to know when to advertise to specific segments. They understand that each segment has its own booking window, and we need to place the hook right in front of the fish's face when it's hungry.
Targeting.
Understanding which marketing methods appeal to each segment and then tying your strategies together with proper timing is complicated. We really need to understand what appeals to each segment and how to tailor our approach to their needs. Casting a wide net often results in wasted efforts compared to implementing targeted and specific actions. The same is true for discount pricing or rate adjustments, we need to be in the habit of only making changes that have a real purpose and target a specific segment.
Hopefully, this article provides some refreshers for all you money-makers out there. I'm optimistic that the revenue management discipline will continue to be refined as new technologies and theories pop up. In the meantime, our greatest areas of impact usually are found when we focus on perfecting the basics.
This article was originally published by Hotel Executive in October 2022.
About the author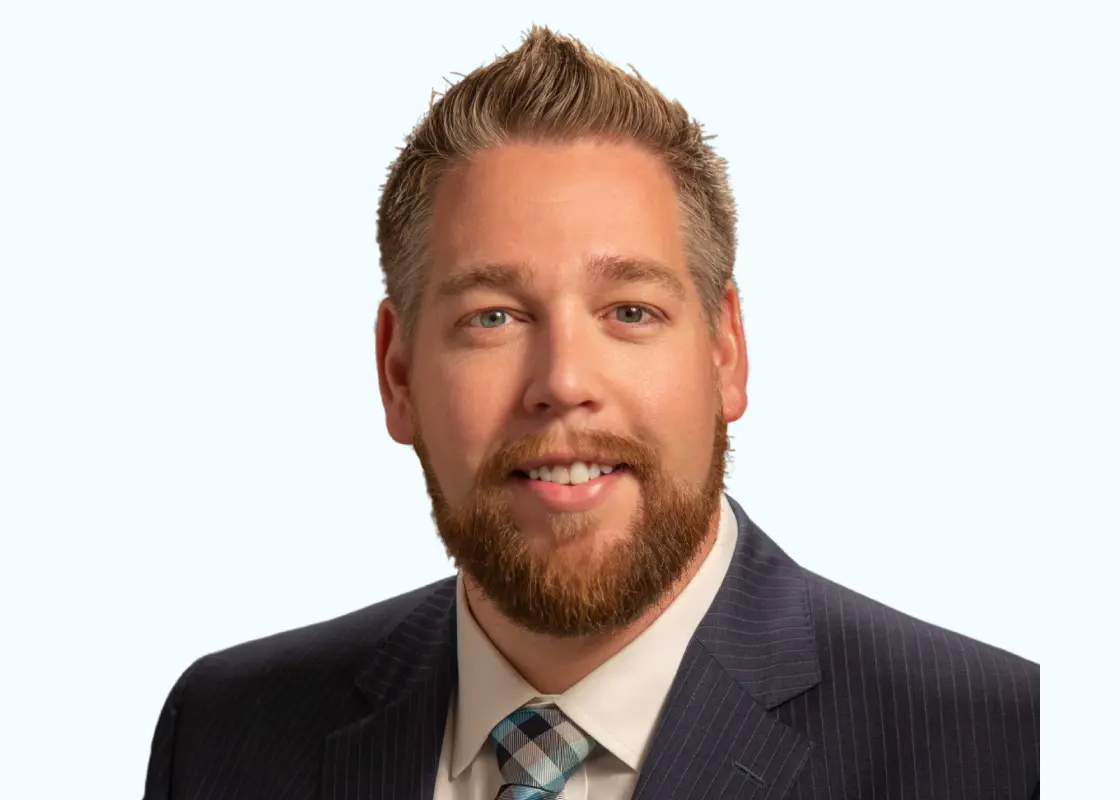 Connor Vanderholm the Founder and CEO of
Topline
and a revenue management consultant for
Cayuga Hospitality Consultants
. As the founder of Topline, he focuses on topline revenue growth while supporting a portfolio hotels with revenue management strategy and task force, plus built a rate shopping tool for business transient. With extensive experience working for Hilton, Marriott, Aimbridge, and Hersha before forming Topline, Connor has been trained by hotel industry leaders. Connor holds a Bachelor's degree in Business Administration from BYU-Idaho and an MBA from WGU. Connor hold  revenue management certifications from Hilton, Marriott, and IHG and has been published in Hotel Tech Report, Oaky, and Hotel Executive Magazine.
Contact Us
Share
Related Articles & Case Studies