Handling Online Hotel Reviews in COVID-19
"Safety precautions and staff wearing PPE made me feel like everyone there had leprosy."
"They didn't have valet parking, supposedly because of COVID. I don't recommend you stay there."
"Hotel went overboard on COVID preparedness. Pool is closed for no apparent reason."
These are some of the more extreme examples of online reviews that have been written about hotels since the COVID-19 pandemic began.  Even if your hotel hasn't been put on blast for following local mandates, you have probably noticed an uptick in negative reviews and complaints.
Pandemic-Specific Online Hotel Review Dynamics at Play:
High tolerance for risk. The travelers who are staying in hotels right now are by their very nature more tolerant of the risks of the virus.  As such, they are less than sympathetic about the precautions your brands or city and state governments have implemented.  Put another way, they aren't afraid of coronavirus so they don't understand why your hotel is.
Low occupancy and low staffing levels. Finding the right balance of staffing, occupancy, and workload is extremely difficult in this climate.  Your staff is reduced.  Your occupancy trend has changed dramatically.  And you aren't cleaning stayovers, so the workload for room attendants is 100% departures.  Meanwhile, without room service or restaurants open, your guests are bringing tons of take-out food packaging into their rooms, which don't fit in those teeny tiny trashcans.  It's a recipe for an imperfectly cleaned room.
Exhaustion. Your salaried teams are now working extraordinarily long hours covering hourly shifts.  They are grouchy.  They feel like they're stuck between a rock and a hard place (pro tip: they are), and their resentment is starting to show.
The hotel brands have put the brakes on guest satisfaction surveys, but our third-party channel partners have not.  Meanwhile, most of your customers are booking through third-party channels with robust review platforms, so the bad reviews are hurting you more than they ever have.  And honestly, OTAs have laid off so many employees that they probably don't have the bandwidth to change this even if they wanted to.
Expedia announced that it will not take pandemic-era reviews into account when calculating quality scores, which may help in the long run.  Hopefully, the other large review platforms (looking at you, TripAdvisor) will consider taking the same or even more aggressive action, such as wiping away all reviews for the hotels that managed to stay open.  If not, the least they can do is to take those out of the mix when calculating rank.  Comparing a hotel that stayed open to a hotel that closed is just not fair.
What can you do about Online Hotel Reviews during Covid? 
Here are four tips for managing your hotel's online reputation in this crazy, crazy time:
Keep responding. If you weren't responding before, or if you had third-party help that was cut out of the budget, now is the time to take ownership of this back on property.  Write a response to every review as though it is a commercial for a future guest.
Stay cool. Believe me, I get mad on behalf of hoteliers who have to deal with reviews like the ones I mentioned above, but you have to take a deep breath or seven and respond with poise.  Example: I am so sorry that you didn't get to enjoy our pool during your stay.  Unfortunately, we were required to close it as part of Mayor McCheese's shelter in place order.  We are watching every announcement from City Hall and will reopen the moment we are allowed to.
Watch for terms violations. TripAdvisor and other review platforms have terms of service that govern what reviewers are and aren't allowed to say.  When you see one of those violations, report the review.  The rate of success for getting reviews removed is hit or miss, but getting an unfair review (or one meant for another hotel!) removed is worth it.
Take it offline. When a review is particularly heated or includes especially egregious complaints, take the conversation offline.  Invite the reviewer to contact you directly (include contact info!), and talk it out with them.  Voice-to-voice conversations very often result in a meeting of the minds, and resolving the issue creates the perfect opportunity to ask the guest to delete the review.
Like you, I hope that online hotel partners will take a hard look at how they handle review content.  Until they do, fight back with the best tools you have – your time and attention.
---
About the author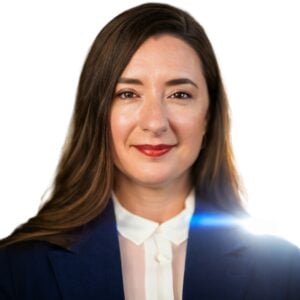 Susan Barry, President and Queen Bee of Hive Marketing and partner with Cayuga Hospitality Consultants, executes B2B marketing and commercial strategy projects for hotel owners, management companies, brands, investment groups and vendors. Thinking about trying something weird? We work with hospitality companies to deploy smart commercial strategy ideas. Special projects that don't fit neatly into an org chart are our specialty. The hospitality industry relies on Hive Marketing when they need an injection of creativity through the lens of extensive hospitality industry experience. Reach out for sales, marketing, and revenue ideas that you've never heard before, executed with panache.
Contact Us
Share
Related Articles & Case Studies