The Cataclysmic Event Blowing Dormant Employer Issues Wide Open
Many recognize that several of the root causes of the problems we face today in the hospitality industry have been there for decades, waiting for a cataclysmic event such as the global Covid pandemic to blow these dormant issues wide open. The Covid winds of change stuck our industry like a tsunami, drowning our past norms. We have to adapt to the new normal, or our businesses will keep going under at an alarming rate. When we take a hard, honest look in the mirror, hoping to see the root causes of underlying problems in our industry are, we can see cracks we never saw before or accepted them in the past as the norm.
Let me take you today through the overall big-picture of those dormant root causes only. These root causes range under this umbrella of advice from our investment in employee facilities and training to the behavior and quality of our leaders – and how we employ and remunerate our greatest asset, our employees. It would be best to put each under a microscope in your business, as if you are not focused on the employee links in the service profit chain first, you are leaving a fortune in profits on the floor.
There are thousands of unfilled hospitality vacancies worldwide, especially in Europe and the USA, yet thousands of seasoned hospitable industry workers are not interested in coming back – why?
Adapting to the new normal is an exciting opportunity for some and a massive uphill battle.  By the virus ebbing away in some countries or their governments shifting to the "herd" mentality, many nations are beginning to open up again; air travel is returning.  For many countries, restaurants and places of entertainment are open again, but what lessons enable us to adapt to what indeed "is" a new normal.  Operating in our industry may never be quite the same as it was.
Where does employee culture come into it?
The entire employee service-profit chain rests on how we take care of our employees, which is part of an employee culture vibrating through everything that engages our workforce.  That whole ethos is the culture we create based on our employees' experience with us as leaders and employers -v- how we think we care for and lead them.
What is Employee Culture?
What does it feel like to work for your hotel, restaurant, or company?  What's the employee experience, heavily influenced by how leadership behaves from the top down.  Those experiences include the unspoken and written guidelines and employee's interaction with our business, fellow employees, leaders, and customers—every touchpoint in our day is our workplace experience.  The company lays out what being part of our team and organization means in reality and how it will treat its employees; how leaders motivate their team matters hugely.  Am I empowered to make decisions?  Do I feel respected, recognized, and hold a sense of belonging?  These are all employee experiences. Employee experience is employee culture.
Employee Links to the Service-Profit Chain
The employee links to the service-profit chain are the core concept in a belief of business management that links employee satisfaction to customer satisfaction, loyalty, and business bottom profitability.
It was proposed in an academic paper in the Harvard Business Review of 1994 by James L. Heskett, W. Earl Sasser, and Leonard Schlesinger.  Later, it was the subject of the book The Service Profit Chain – How Leading Companies Link Profit and Growth to Loyalty, Satisfaction and Value, published in 1997.
In a nutshell, taking care of your employees leads to more satisfied employees pride in their work and employer, leading to greater customer satisfaction.  In turn, customer satisfaction leads to increased occupancy, greater repeat business, increased revenue, profits, and an ROI to the management company and or owners. Investing in your employees reaps far more significant rewards to the bottom line than not.
Employee links to the Service-Profit Chain are not warm, fluffy human resource programs.  They are sound financial strategies practiced by the best company CEOs and Presidents of Fortune 500 companies.  Regardless of industry and location, they typically share this approach to drive occupancy, revenue, profits, and ROI.
Gauging Results
Here are three of several litmus tests:
What does feedback tell you from your employee satisfaction surveys?
Are you seen locally as the employer of choice, or not, and why?
What messages do your Customer Satisfaction surveys tell you about you're your service and hospitality excellence or lack of it?
The number one in your competitor set (Hotel, Restaurant, Club, will almost always have high employee satisfaction scores) is seen as the employer of choices in their area.  Guess what?  That's what drives your customer satisfaction scores and flows through to the bottom line.  Your number one competitor is gaining a more significant share of business than you and turning revenue into increased profits and ROI.
MG Consulting (USA) LLC.  creates new employee culture programs for industry companies aligned to the employee links in the service profit chain.
Defining the Hospitality Employee Experience
The employee experience is employee culture and drives:
The internal quality of the product includes employee facilities.
Employee Satisfaction and loyalty.
Employee pride and productivity.
Guest Satisfaction is derived from value.
Customer loyalty, Repeat Business, and Occupancy rise.
Increased Revenues occur.
Flow-through to the bottom line activates.
Profit and ROI to Management Companies and or Owners is the result.
No Matter How Busy You Are – Review Your Employee Links to The Service Profit Chain.
The Fortune 500 companies hardly sway or move in the winds of time, as its principles hold today as they did 25-years ago.  You ought to review your employee experience touchpoints.  Review how you can improve them, or seek to create, write and deliver a bespoke culture program to give your business an edge to turn it around where needed and rebuild as we continue to come out of Covid restrictions as an industry.
The Best Hospitality Leaders – Are you Employing Them?
The best leaders at every level, whether a Housekeeping Floor Supervisor, Chief Engineer, Front Office Manager, Director of F&B, or General Manager, will help create your culture through the employee experience they give to their teams each day.  They drive the employee links to the service profit chain – and you can deliver far better employee experiences to drive the bottom line of your business than anyone else.
---
About the author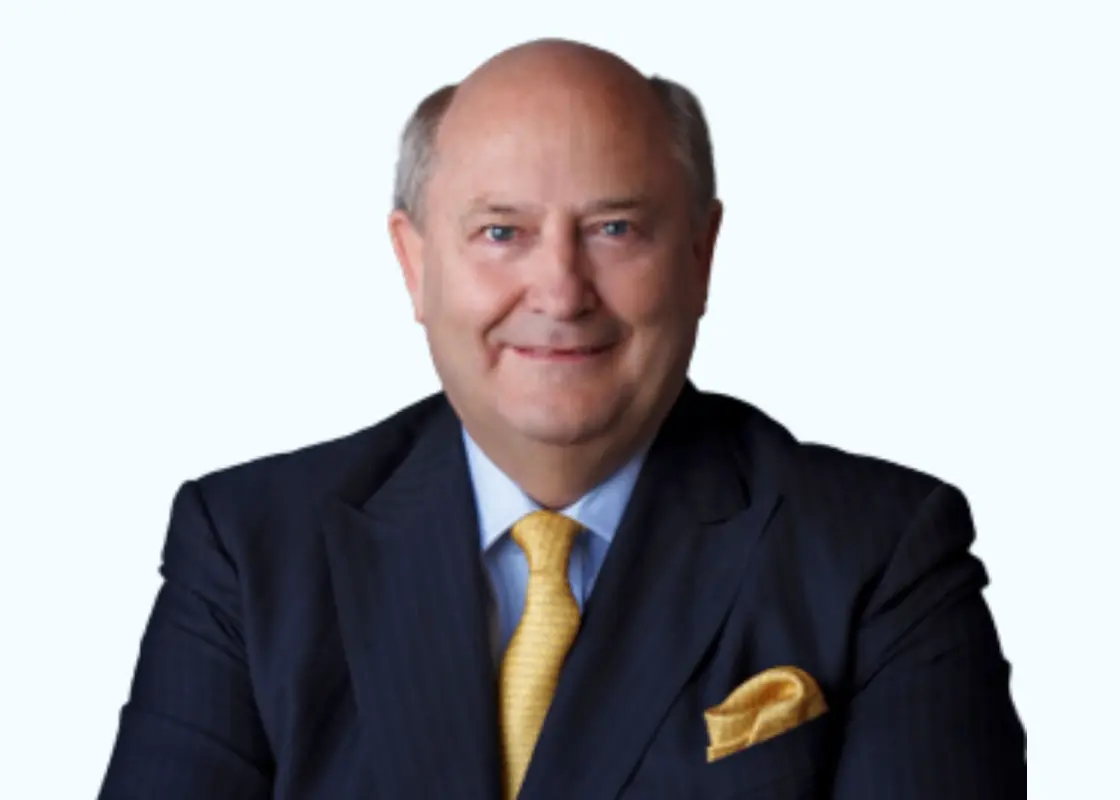 Robert Gary Dodds is the Founder and Managing Partner at MG Consulting and a consultant at Cayuga Hospitality Consultants. Gary is an international best practice specialist in Human Resources, Learning & Development within the hospitality industry.  His global background includes living and working in the Americas, Asia Pacific, Europe, the Middle East & Africa, the Caribbean, and Latin America.  Now working with clients on most continents and previously having headed Human Resources in regional and corporate luxury brands worldwide – Gary is well qualified to talk about what best practices he sees and what are, for some, lessons still to be learned.
Contact Us
Share
Related Articles & Case Studies