Six Golden Mantras for Managing Human Resources Post-Covid
Pivoting into the new hospitality normal is something that never in my thirty plus year hospitality career would I have envisioned where we are today.
Since graduating college and accepting my first opportunity in Boston would I have thought that so many individuals including myself would be so negatively impacted as we had to think differently and pivot into potential roles outside of the hotel world.
Since March of 2020, when we had to place the closed until further notice signs on our doors, there are so many hospitality professionals that have had to accept new positions, start an entrepreneurial venture or take a horizontal step to navigate through the ever-changing industry.
For myself, as we managed thru the pandemic on a daily basis there was such a level of uncertainty especially after seeing all of the furloughs, layoffs and experiencing two hotel divestitures. I was forced to inquire and pursue several job opportunities outside of my comfort zone, including the startup of my own consulting LLC and fortunate to join a new network of individuals that taught me how to take step into unchartered territory which may be your plan B, but somehow becomes the primary "A" plan.
Planning for variables has always been a normal way we operate and get things done.  Today you need to be extremely strategic in your thought process and always have a mitigation action plan to anticipate a variety of possibilities that are unfortunately out of your control.  This is something that you may not always need but taking a proactive approach will yield the necessary results for all stakeholders in your business unit. The virtual workday vs being on property pros and cons make us ask ourselves these questions; are you still able to achieve your goals, how will you continue to improve the balanced scorecard (associate engagement, guest satisfaction and financial success). What worked well and what could we build upon as we emerge from the pandemic long term.
During this unprecedented time, the "six personal mantras" based on my humble experience from the operational front lines to the executive board room have been the following…
1. Your Energy and Enthusiasm Will Not Only Be Noticed but Contagious
Demonstrating your commitment by being intensely passionate will make others want to emulate you. Anyone can show up for work, but when you immerse yourself in the business and set the example, make it fun and find the positive in even the most negative scenarios is what it is all about.
2. Lead from the Front and Enjoy What You Do in the Service Industry
Our business can be demanding and there are times that you need to be the first one in and the last to leave.  When you love what you do it makes it all worth it.  The trick is to learn how to balance your personal and professional life, if you spend those extra hours at work then you need to find a way to give back to your family. There is nothing wrong with prioritizing the work at hand because it will always be there.  As long as you articulate that word everyone wants to hear which is "Yes" people will understand. We have learned through the pandemic that we can accomplish this balancing act and create a well-rounded lifestyle.
3. Balance Being Courteous, Kind, Patient, Empathetic & Candid to the Point
What is your leadership style? In today's world people want to be inspired and feel comfortable approaching you, however if you don't listen then they simply won't be engaged and eventually they will find another job.  Think about it we have two ears and one mouth, so listening and then implementing what you hear will always give you the ability to be a collaborative partner to all of your team members.  Remember people want to be inspired by someone that has their best interest at heart. Using empathy can be a challenge because we always say sorry before understanding and thinking about the issue from another person's point of view.
4. Tell People What You Know, Not What You Think
To many times we talk just to talk, having factual data and information will make you more credible.  Do your research and become a subject matter expert or at least have enough information to speak intelligently about a specific issue. People will want to hear what you have to say, then take that conversation and share it with others within the organization. Being transparent in your communication as well will earn so much respect from your employees, colleagues and leaders above you.  At times this will even create or change a perception of your leadership style that can launch your career into another discipline you never expected.
5. Hold Yourself and Others Accountable
As you move up through the company it can be tempting and easy to do things that makes your peers think you are entitled, so if the rule is to go thru the associate entrance door, do not enter or exit at the front.  Sounds simple but amazing what you see happening out there.  This behavior will open the door for many bad habits.  Use a Cadence of accountability, if you do the right thing consistently and set clear expectations that hold others accountable is no surprise when you pose the question why are you doing that? Following up on a task with just a conversation happens often, but when you document what is expected it makes a progressive disciplinary process smoother to execute at the moment of truth.
6. Focus on Getting Things Done
Focusing on the few will allow you and your teams to accomplish what is in your strategic plan.  Creating an action plan that includes a set of initiatives with due dates will keep you track, as well as be extremely measurable. Setting goals in the beginning of the year resets your focus and gives everyone a clear slate of using a forward-thinking mentality, the worse thing you can do is dwell on the past because you cannot change what happened, but you can definitely reshape the future.  Success can be measured in a variety of ways whether it is exceeding your budget or as simple as changing a past practice amongst the staff that was not healthy and created a negative vibe in the building, it is an emerging process. Making sure the total team is aligned and they are apart of the decision, then the satisfaction scores go up quickly.
As we move into the next chapter of the hospitality human resources discipline, we must all take the time to reflect on what has transpired and find the positives that will make us emerge past the dilemma we have all experienced in some way, shape or form. Being forced to make the hard decisions to either optimize the operation, do more with less, and at times even close completely has made me and so many others true leaders in the face of adversity. We are recovering just as many said we would, with numerous predictions and forecasts by a long list of industry professionals.
It is so refreshing to see travelers back on the road, meet face to face and do it with all the new protocols, is a testament to how our industry is truly resilient. The hospitality industry is a complex business and one that allows you to start at the ground level and work your way up to senior level leadership position. Whether you are at the beginning of your journey or nearing retirement all of us have career and personal aspirations, finding that mentor or group that you want to emulate will serve you well.
One thing for certain is you cannot do it alone, so surrounding yourself with the right people and having their support of others is crucial to your success!
*This article was originally printed by Hotel Executive on March 4, 2022
---
About the author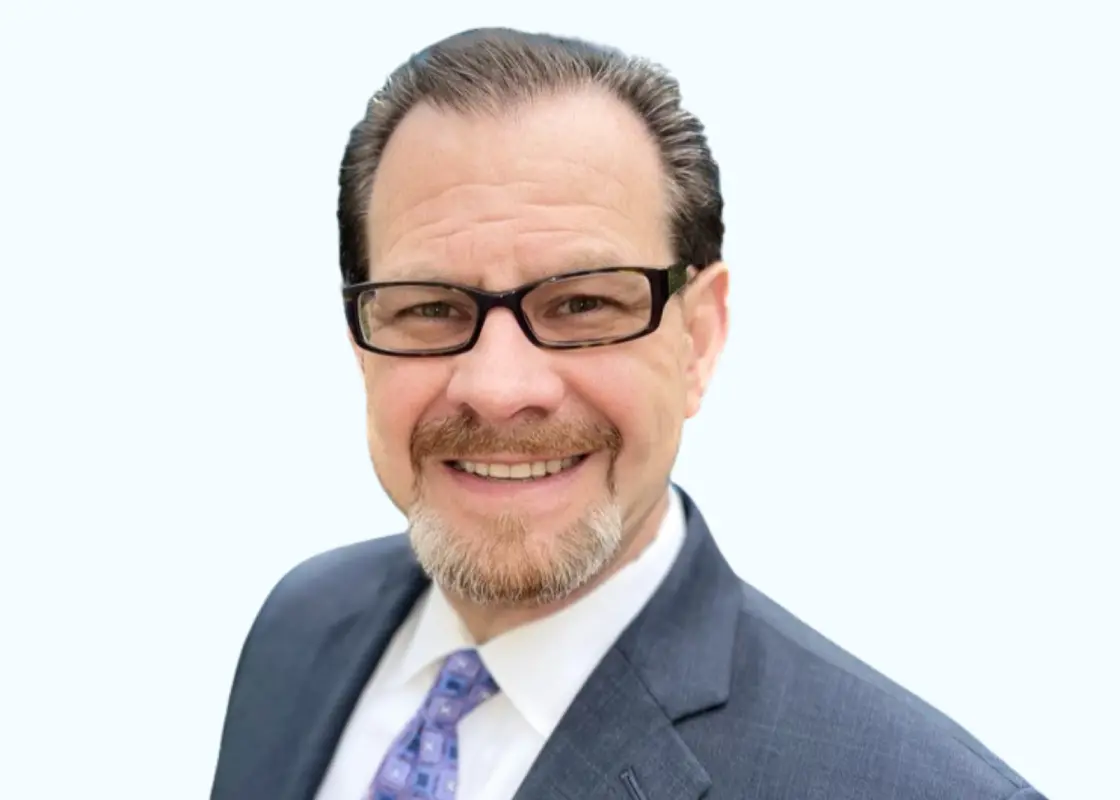 David Salcfas is founder of iYou Hospitality Consulting and consultant at Cayuga Hospitality Consultants. As a hospitality industry veteran, he has developed expertise around refining your interview skills, operating in a diverse labor union market and managing through a transition/divestiture. David has served as an Executive Committee Member in twenty three positions at sixteen hotels across five brands for Marriott International and several restaurants. Additionally, he serves as the Northeast Business Council Guidance Team Leader. David earned his Bachelor's degree in Food Service Management and Culinary Arts from Johnson & Wales University and takes an active role as an Alumni, including mentoring and participating in speaker panels for the university.  He recently received the 2023 JWU Alumni Service Award!
Contact Us
Share
Related Articles & Case Studies