Spa Management: Challenges and Opportunities
The operation of a successful spa demands a combination of operational skills, systems and creative promotion. No longer is it possible to develop a spa or fitness/wellness facility and expect that "if I build it, they will come."
While all studies show that the addition of a spa positively impacts both occupancy and average daily rate for a hotel or resort, how the facility is marketed, exposed and managed are key components to the overall success of any spa.  It is also critical to select, train and develop experienced, service oriented staff who are well versed and skilled not only in customer service but in how best to promote and program the facility.
Once it has been determined a spa will be incorporated into a facility, the next question asked is who should run it?  Options include operating the spa independently, leasing out the space or hiring a third party operator to manage it for you. Each of these three options should be considered carefully.
Owner-managed spas require constant attention and focus from the owner or property manager in order to produce the desired guest experience and financial results. All too many owners decide to operate their spa and fitness facilities without the experience or passion with regard to the delivery of a consistent consumer experience, and without the knowledge to effectively and creatively promote the facility. The operation of a spa exacts a significant time commitment, which many owners do not have, and the ability to consistently interact with and supervise facility personnel.
Leases can create a guaranteed rental stream for the ownership, but control and authority are transferred to the tenant, which can create conflict down the road. The property owner and the tenant may not always be on the same page, and goals and objectives may be compromised as a result of this. In addition, a tenant does not typically have control over hotel occupancy or room rates; thus, during a period of economic downturn, this can present a significant challenge for both parties. Often, it may make sense to consider a third party operator as long as there is no loss of ultimate control or identity for the ownership group, and where the operator can bring to the table a heightened focus on the operation of the spa with accompanying resources, training and support for the staff.
When selecting a third party operator, you must first consider whether they are a good fit for the spa, based on their experience and operational philosophy.  It's also critical to develop this relationship as a "partnership," as the spa's management entity will need consistent input and direction from the development/ownership group and from the hotel operator. Thus, there needs to be an approach which seamlessly integrates the spa into the fabric and culture of the property itself while paying attention to the overall vision that the developer has for the property. Therefore, communication is vital and there should be a constant stream of recommendations, ideas and direction coming from the spa operator to both the ownership and hotel operational group. This can be achieved through monthly written reports, daily and weekly meetings with the hotel management staff, interface with hotel sales and marketing, etc. An experienced spa operator should bring to the table a wide range of services including a training methodology, management supervisory skills, marketing plans, an ability to oversee finance, retail sales, IT support and oversight of all systems necessary to produce a positive financial result. In addition, third party operators must have a vision with regard to the delivery of a high standard of guest service and an ability to execute on this.
If indeed  you are ultimately seeking a relationship with a  spa consultant and/or operator, consideration should be given to those firms that have a diverse background in facility management including staff selection and training, marketing and promotion, product sales, financial management, data support and systems oversight. With that in mind, knowing that your spa operator has a well-established relationship with the proper technology to support your services will assist in your overall business management of the spa.  Some of the basic requirements for an effective data management system include: appointment booking, inventory management, online appointment booking, gift card sales and daily, weekly and monthly reporting capabilities.
Next, the spa needs to have the appropriate staff in place; essentially, the single most important decision is hiring, training and supervising a highly qualified team with specific skill sets related to the delivery of a high standard of customer service. This process is very similar to assessing the qualifications needed to successfully operate a hotel or restaurant.  A third party management partner is able to provide the necessary evaluation to ensure that staff members are appropriately qualified for the positions available, no matter what modality of service an individual may provide.
Why is training important?  It's absolutely critical for your management team and the entire staff to be aware of and trained in the most current trends, modalities and spa business models to maximize revenue and net operating income.  Continuous education keeps both the service providers and front desk teams engaged in and excited about what's going on in the spa, the services offered and the products for sale. This engagement and excitement leads to increased revenue and a consistently high level of guest experience.
Success with regard to spa operations is the residue of making each and every guest feel special. If this doesn't happen, you shouldn't expect to retain those customers.  Guest service should be the focus at every level and should include customization and authenticity.  Start with the premise that you're aiming to create "memorable moments" – offering your guests an experience they'll remember and want to repeat time and again. What does creating "memorable moments" for guests involve?  It starts from the time a guest books a treatment and how the phone is answered to the time they depart.  The touch points start with a warm and friendly front desk and include the journey through the spa.  Treatments must be done by highly qualified and trained staff so guests leave the treatment room feeling refreshed, with all their expectations met. It is important to create specific "wow moments" for the guest, which can be created by staff in the lounge areas, locker rooms, reception and retail area.
Before your spa ever opens, it is vital to determine the most appropriate size, scope and complexity for the facility. This can be done through a commissioned feasibility study, which helps the owner or developer understand what is the most appropriate size and costs for the spa and fitness facility. All too often, an ownership group will plunge into the design process for a spa without having thought through all of the potential pitfalls, and without having done a needs analysis as to what is truly required. This study can be used as a roadmap for a startup process for the spa, and the information that it provides should include the initial space program, competitive analysis, market and demographic evaluation and complete financial projections.  In addition, in order to attract guests within the hotel and from the local market place, it is critical to develop a well thought out sales and marketing plan for the spa. Many spas open without having a plan for how they'll be promoted within the hotel and to outside guests.  It's vital to develop and execute a plan which maximizes spa use at off-peak and during off-season periods.
Many spas are busy from Thursday to Sunday but don't pay attention to developing business during the less-used periods from Monday-Wednesday, so a creative marketing approach is important.  It may hold the key to whether the spa is financially viable or not.   An example of a marketing strategy for off-peak times could be offering special rates which take effect at a certain time of day or on a particular day of the week.  Real-time last minute promotions on Facebook, Twitter and eblasts can also be done, with off-peak promotions targeted at non-hotel guests to encourage a visit to the spa for express treatments.  In short, without a specific plan devoted to promoting guests of the hotel or resort internally, and without a separate plan to promote sales externally, the spa will not meet financial goals and expectations. There also needs to be specific time and training devoted to staff on cross selling and upselling techniques particularly with regard to product sales which is an important component if the spa is to be financially viable. Gift certificate sales are also an important part of this equation and considerable training needs to be devoted to this area alone.
Another key component to successful training and marketing is vendor support.  Product selection and vendor participation is crucial.  Vendors can assist with marketing and merchandising and provide training and excitement for staff.  In addition, they can help develop the treatment menu and marketing materials with regard to treatment descriptions and protocols and participate in the creation of on-site events and promotions. They can also provide special gifts for consumers.
In summary, to open and successfully operate a spa and/or fitness facility is a challenge whether you are an owner or an operator. It demands a combination of key skills, systems and resources in order to produce a successful result, both from an operational and financial perspective. If you are considering the addition of a spa or leisure complex, it makes sense to consider a feasibility study in advance of starting the design process. Once the design process has begun, it is extremely beneficial to retain a qualified spa consultant to work closely with the architecture and construction teams to ensure that the proper attention is paid to functionality, not just to the design of an aesthetically pleasing space. In the pre-opening phase, there are numerous challenges in selecting and training staff, making the right product decisions, developing appropriate systems and marketing tools, and in many other areas where a spa consultant or an operator can be of assistance. Finally, with regard to daily operations, whether you operate a spa internally, lease the premises or bring on a qualified operator it is important to have a coordinated and very focused effort to achieve operational and financial success.
---
About the author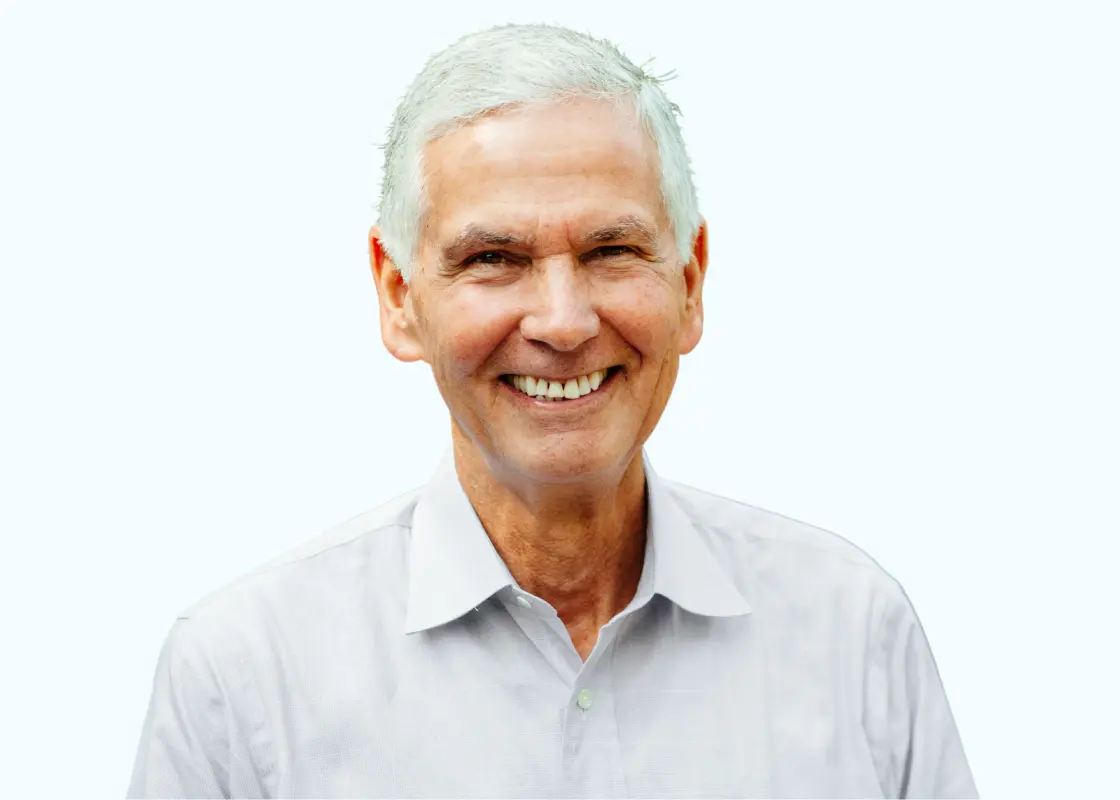 Gary Henkin is the Founder and President of WTS International based in Rockville, Maryland. He specializes in providing consulting and daily management services for spas, fitness centers and leisure facilities worldwide. His projects has spanned the globe including the Middle East, Asia, Latin America, Caribbean and Europe. Mr. Henkin is a frequent speaker at leisure industry and real estate conventions, and has also published numerous articles related to spa or health club design and management. He received a Bachelor of Science Degree from the University of Maryland.
WTS International is the world's leading consulting and management firm for spas, fitness and leisure facilities. For over 40 years, WTS has provided feasibility studies, design, pre-opening and daily management services for spas and leisure facilities worldwide.
Contact Us
Share
Related Articles & Case Studies