The Annual Asia Pacific Hotel Operator Guide (HOG) Tenth Edition!
This guide is the most established publication in the industry in Asia Pacific to guide investors and owners in understanding the scale, presence, and capabilities of hotel operators in the region. The HOG highlights geographic distribution and brand presences of existing properties and pipeline supply, as well as management structure by operators. The publication aims to serve owners and investors a unique reference about the growth and scale of international and regional operators of esteemed reputation and footprint in Asia Pacific.
When hotel industry in Asia Pacific is recovering from the pandemic, owners and operators are now navigating the 'new normal.'
Owners are now reassessing their strategic plans and given their hardship during the pandemic squeezing cash reserves, surging inflation and higher cost offinancing may limit their ability to expand their footprint. First time owners may become even more the norm along with a few national champions of superior size and land bank.
Operators thus find themselves in a time of hyper-competition- it is an owner's market. It remains to be seen what lasting innovation, beyond branded residences, the industry will witness. This Tenth Edition features 49 operators capturing shy of 1.6 million existing and over a million pipeline rooms spreading over 13,400 properties in total. Our analysis covers 37 countries and regions in Asia Pacific and 1,332 markets with existing hotels as well as 1,071 markets with proposed hotels. Additionally, we also have a dedicated section for branded residences this year – including approximately 42,000 units and over 70 brands.
We would like to thank all the operators who have participated and supported our publication, especially for the 10th anniversary edition of HOG!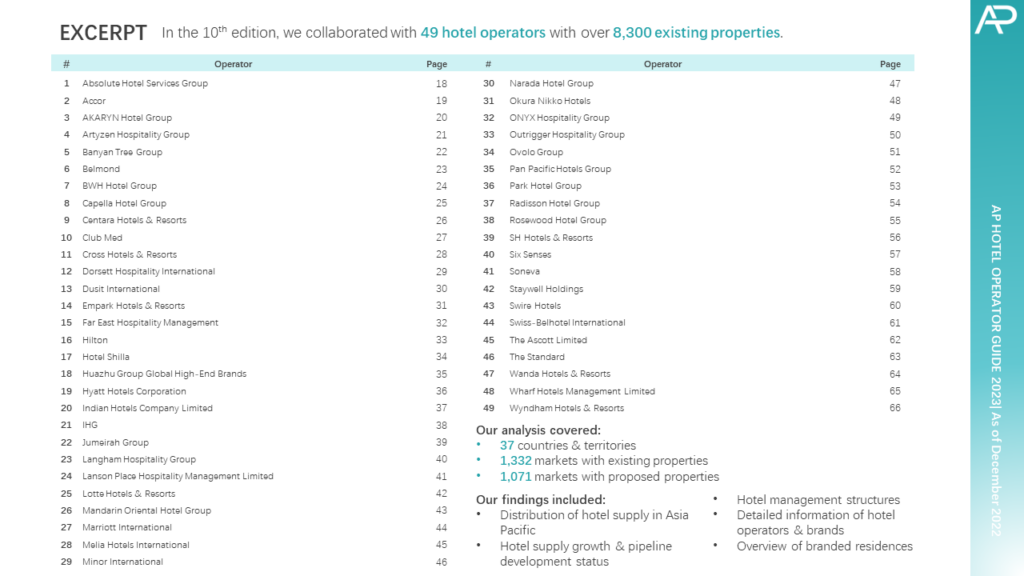 AP reserves all rights to include operators in the publication. This article gives an excerpt of our findings as below. Full Hotel Operator Guides are available for purchase for US$288, please contact [email protected] for the details.
Happy reading!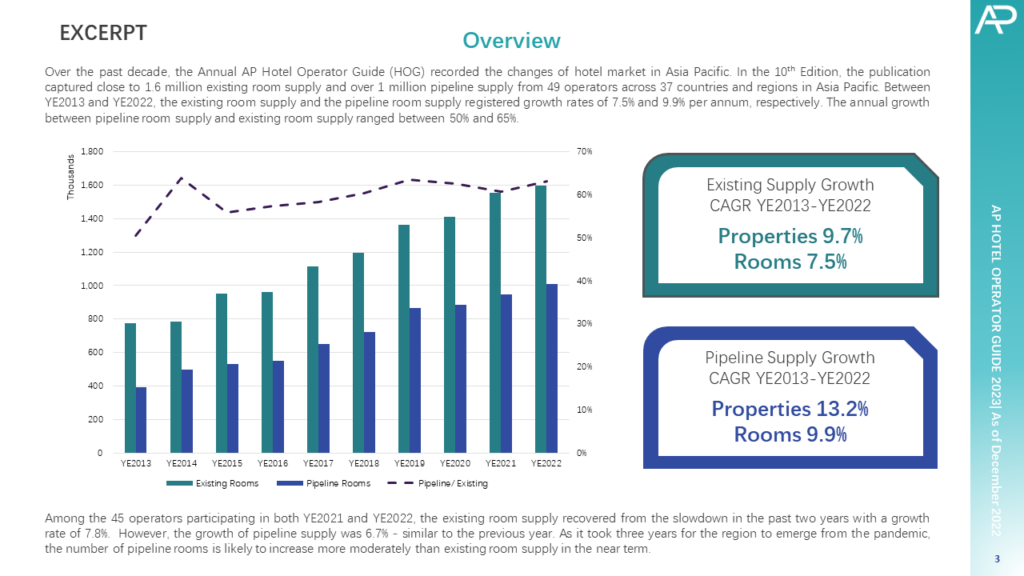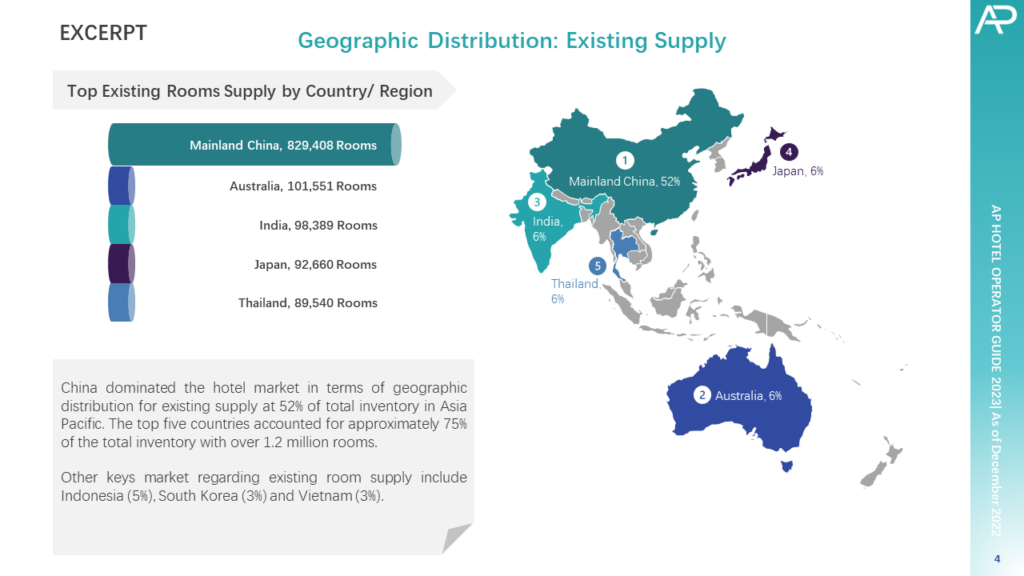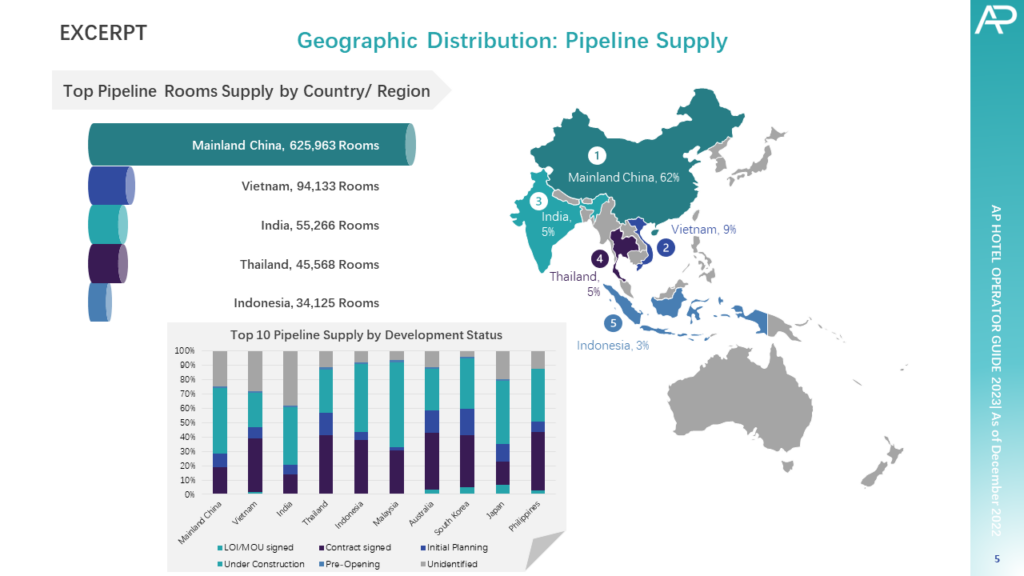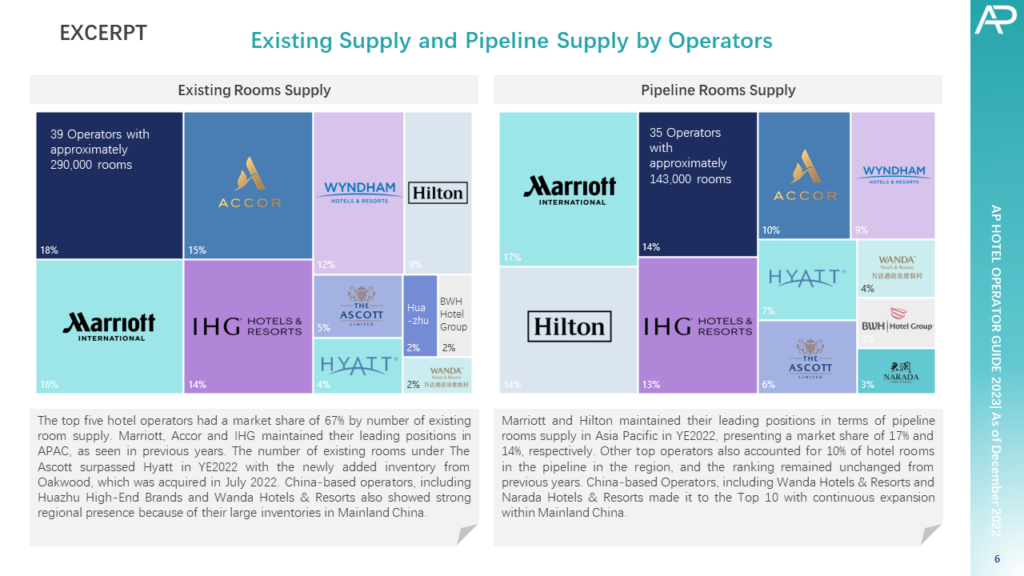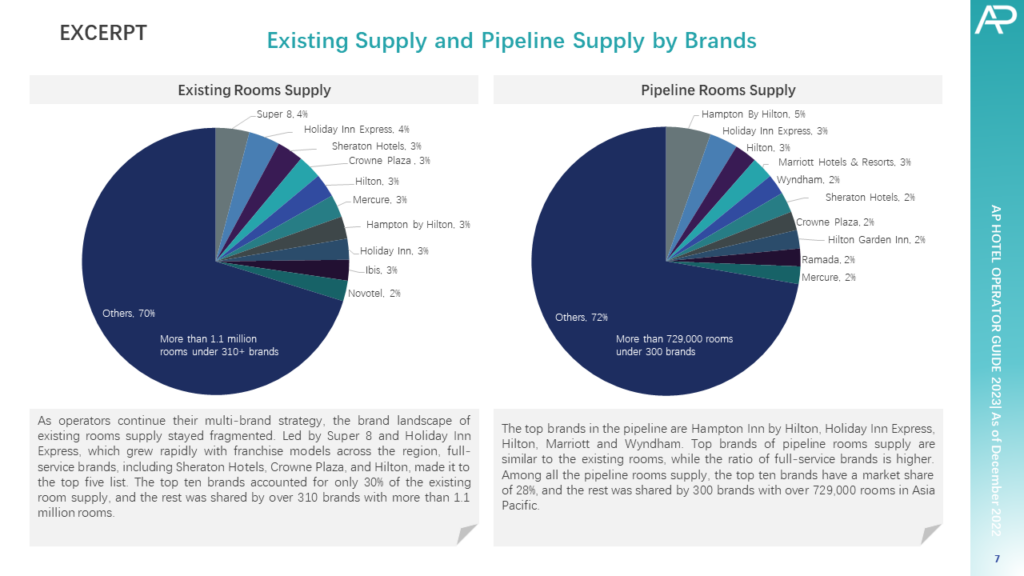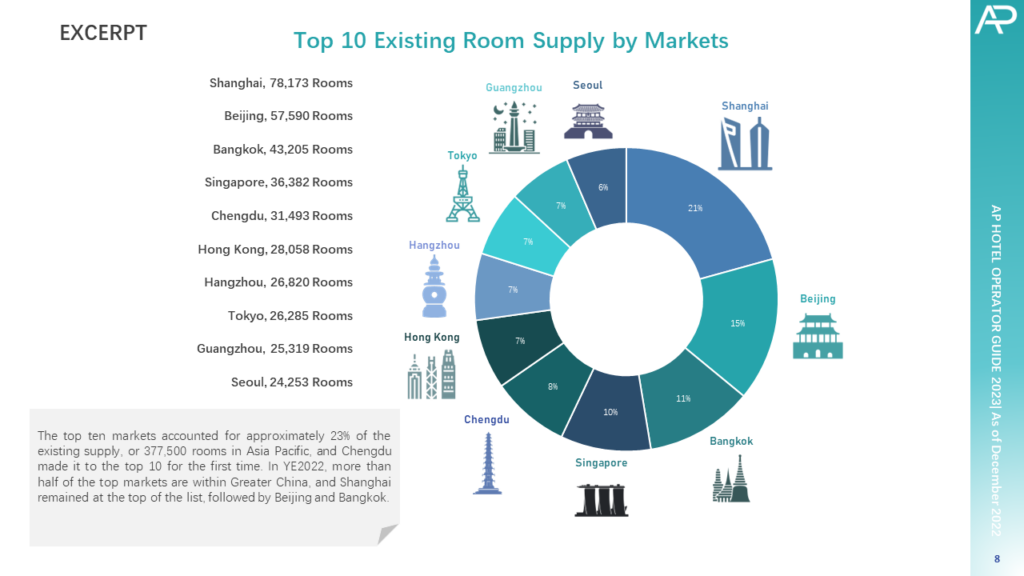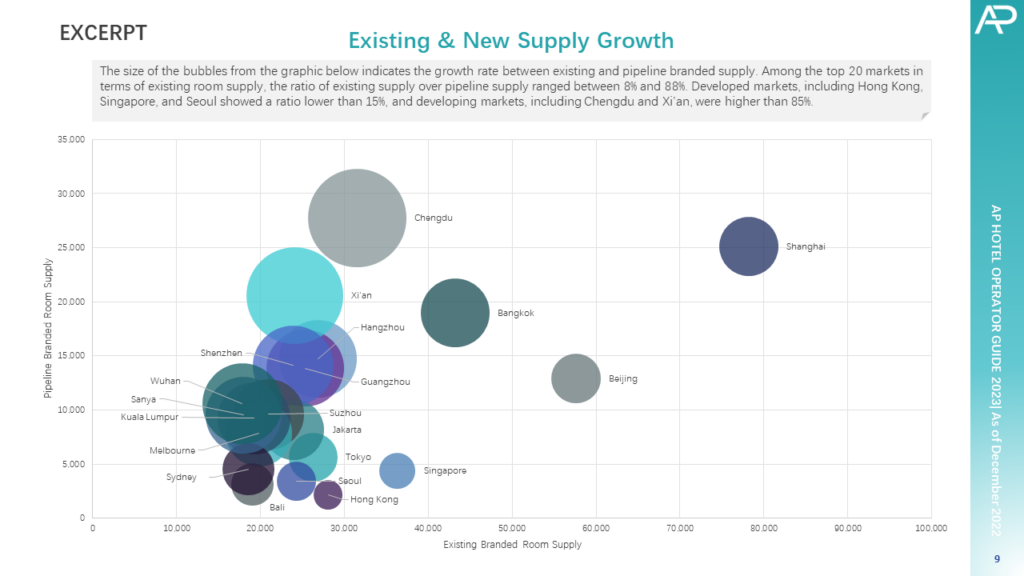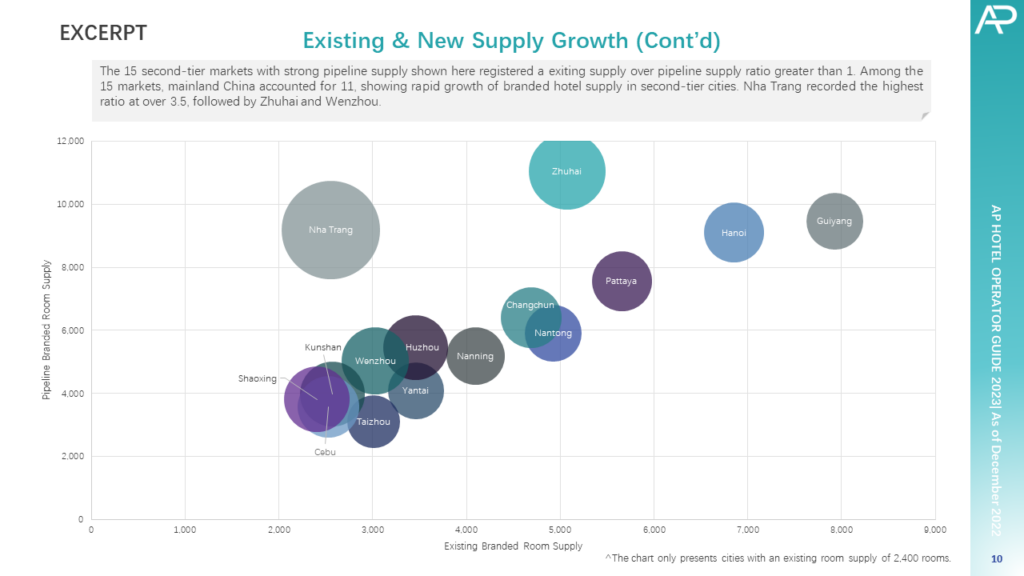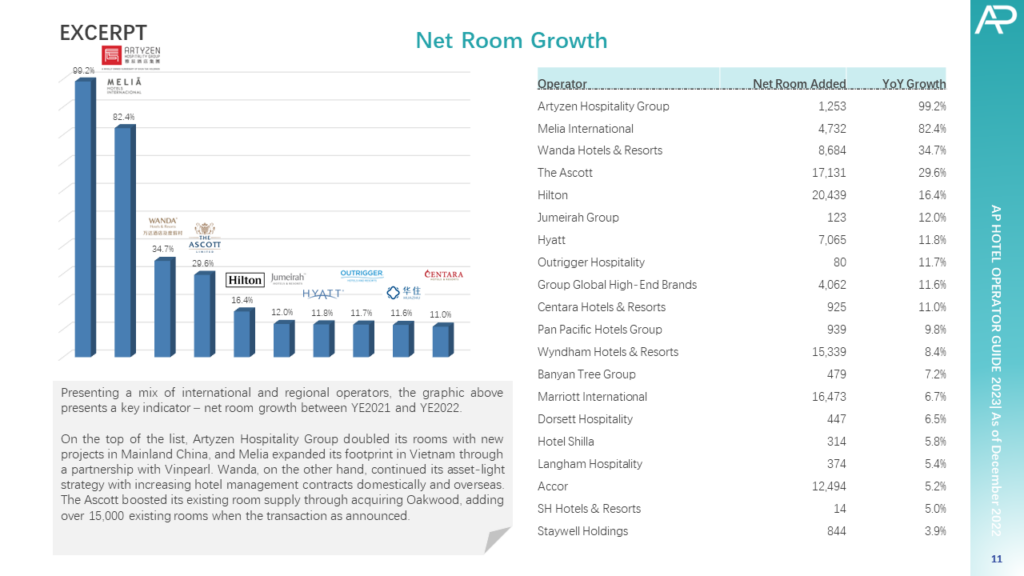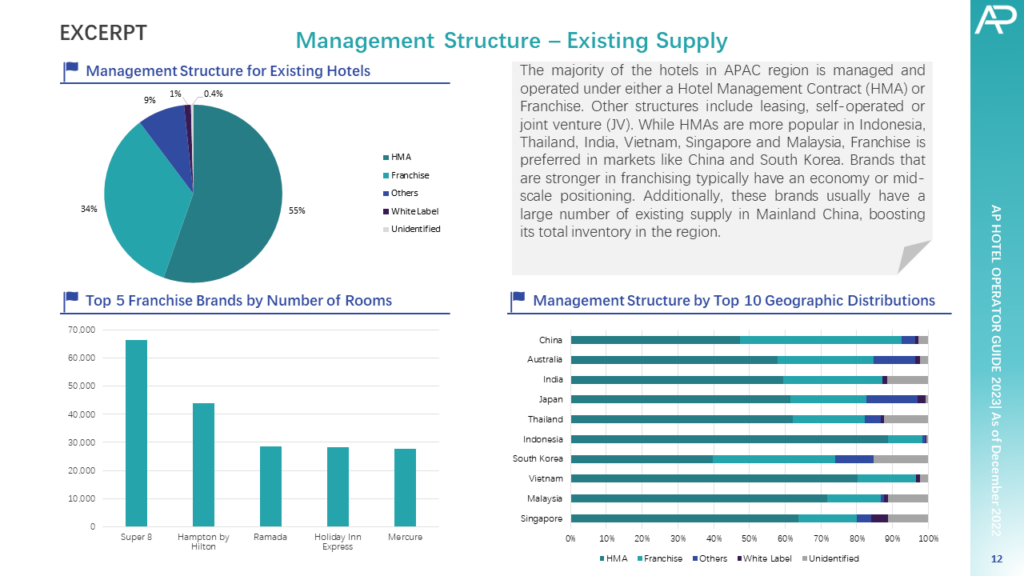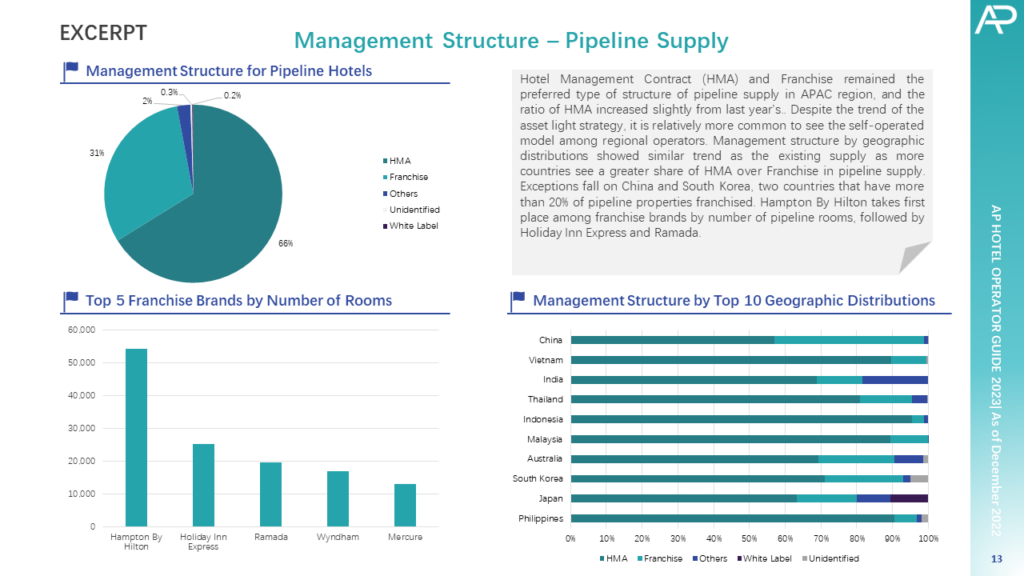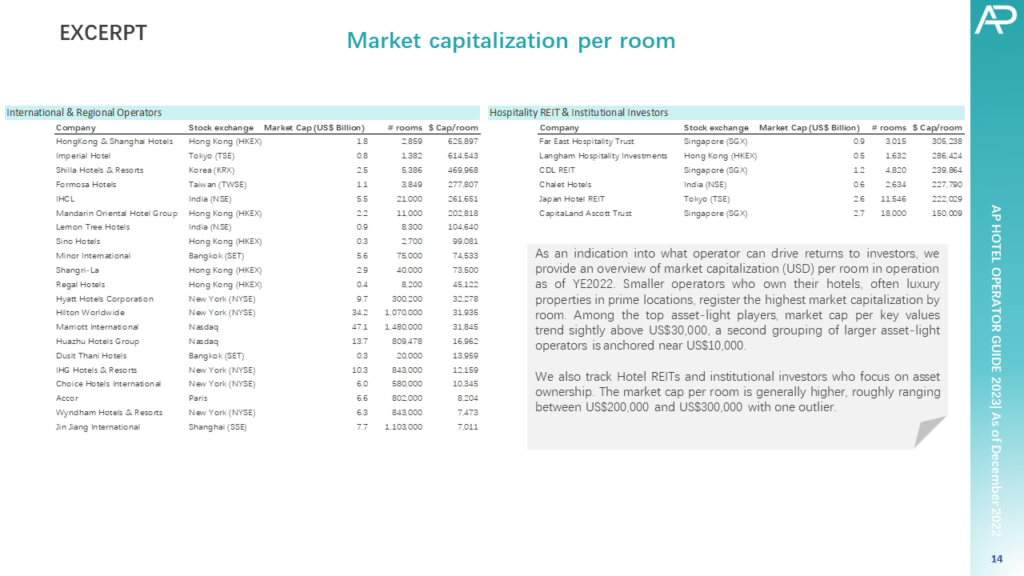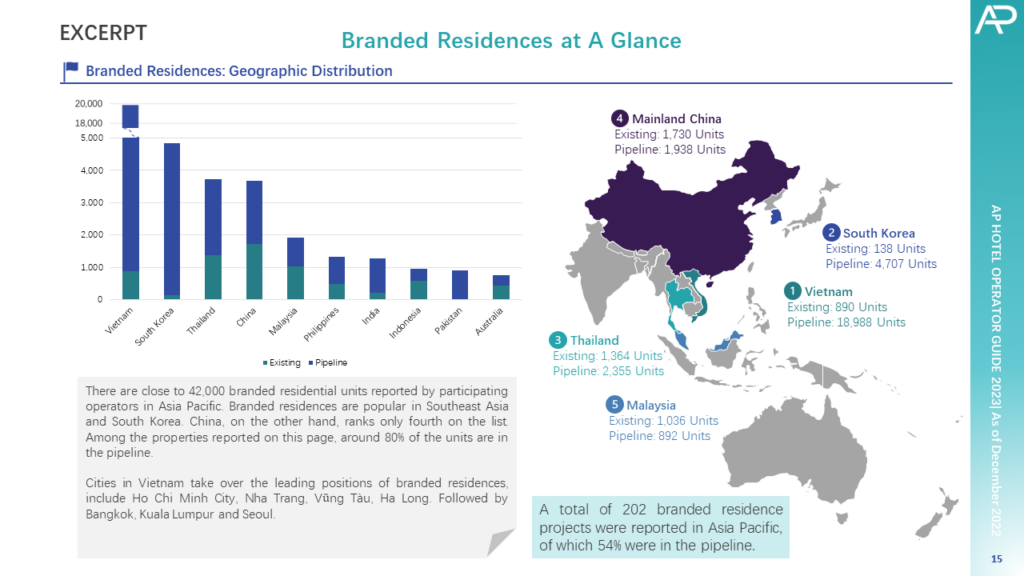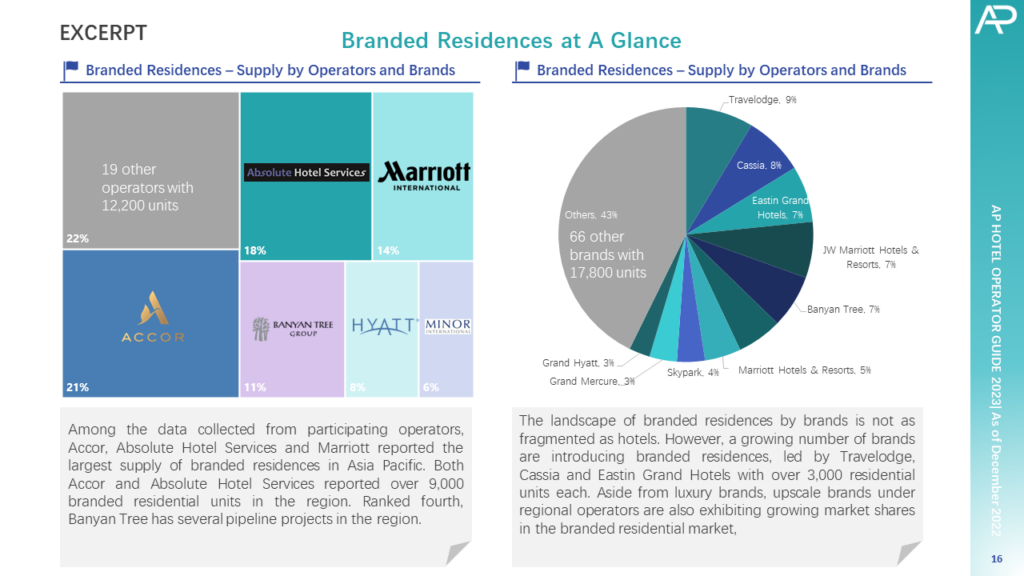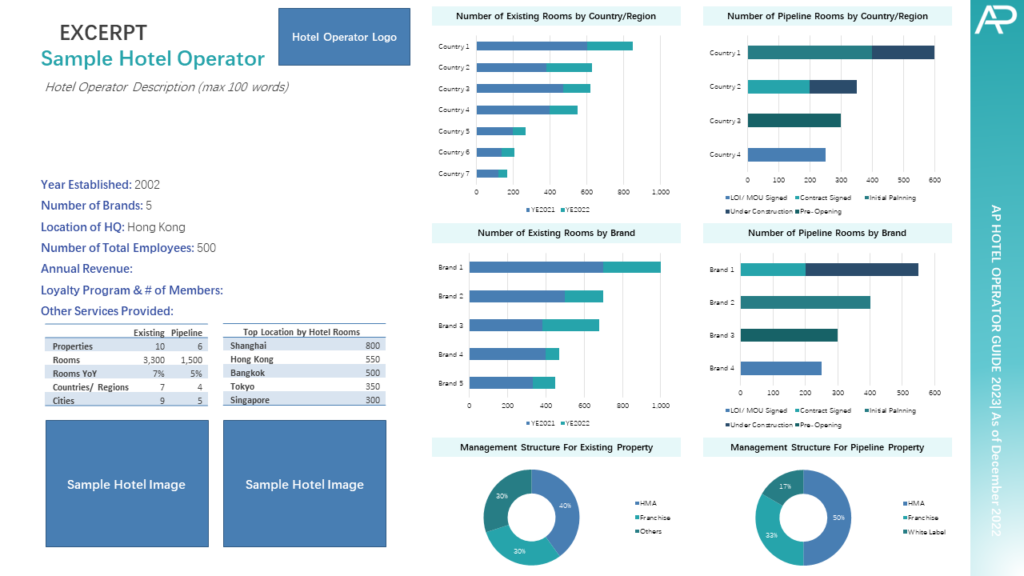 About the author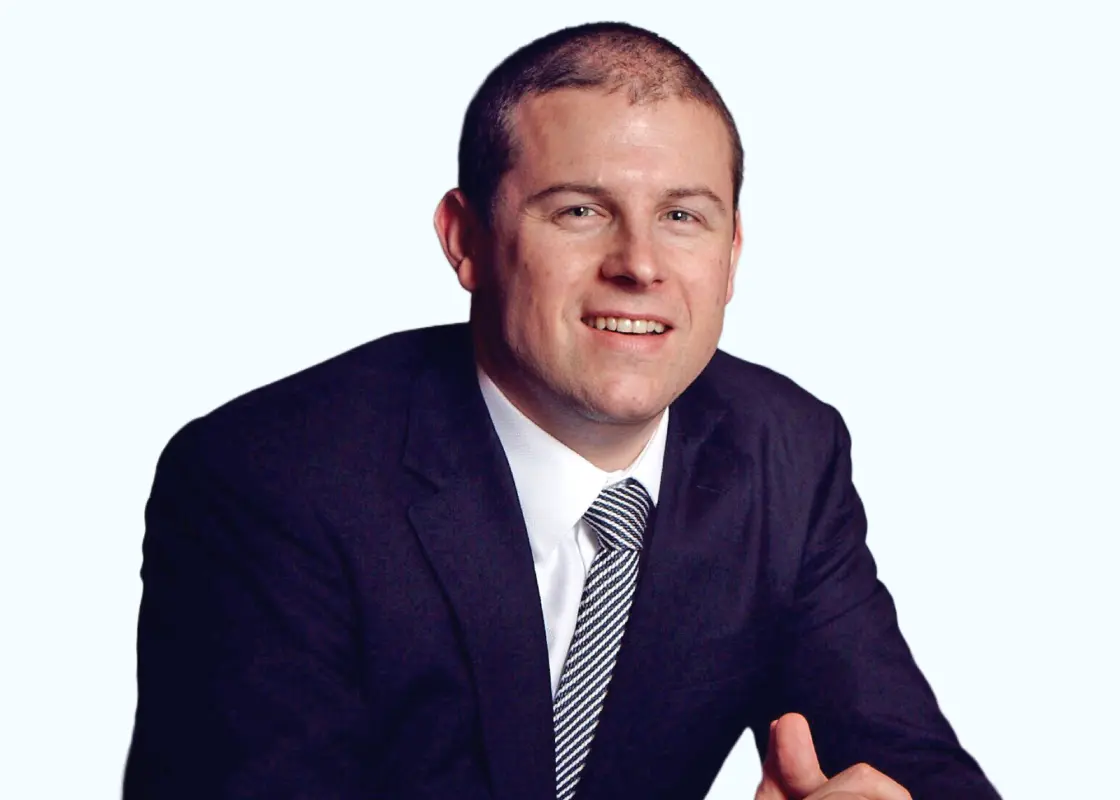 Dan Voellm, MRICS is CEO & Founder of AP Hospitality Advisors based in Hong Kong covering all of Asia Pacific as well as a member of Cayuga Hospitality Consultants, a global consulting organization. With more than 15 years of consulting experience, Dan Voellm has provided advice in 24 territories across Asia Pacific. Prior to rebranding the firm to AP Hospitality Advisors in 2021, Dan Voellm was Managing Partner of HVS Asia Pacific responsible for five offices in Greater China and Thailand following his time as Vice President at HVS' global headquarters in New York conducting a wide range of appraisals, market studies and underwriting due diligence services in 22 states as well as Canada. Dan Voellm brings a strong understanding of the hospitality industry to Asia Pacific with experience in hotel and food and beverage operations in Germany, Switzerland, England and the United States. His experience is complemented by an Honours Bachelor of Science Degree from Ecole hôtelière de Lausanne in Switzerland.
Contact Us
Share
Related Articles & Case Studies